By
Phil
- 12 September 2019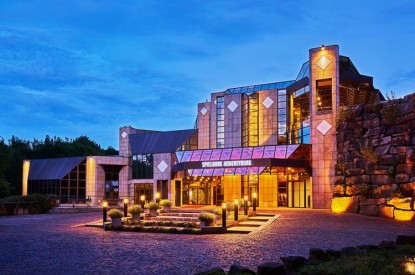 The four state-owned Westspiel casinos in the German state of North Rhine-Westphalia are to be sold in a package with an option for an investor to open two more locations.
The draft for the new casino law was adopted by the Cabinet this month. It now heads to an association hearing, marking the first step of the privatisation of the casinos in NRW. The state-owned company Westspiel in NRW currently operates four casinos in Duisburg, Dortmund, Aachen and Bad Oeynhausen.
A spokesperson for the Ministry of the Interior said: "The goal of the law is to transfer the state monopoly contained in the previous Casino Act into a private monopoly over the new casino law: There will be only one licensee or one concessionaire."
The Ministry described Dusseldorf as an 'ideal location for another casino.' "A casino would sharpen the cultural profile of our city and strengthen economic power," the spokesperson said. In addition, a casino in Cologne has been under discussion for years.
SPD Spokesman Markus Weske said: "The castle of the district government on the Cecilienallee is the ideal place for a casino. Many commercial gambling halls must also close in Dusseldorf. Of the current 100 gambling halls, only 34 will be left in two years' time. I agree that Dusseldorf can therefore expect revenues from a casino of up to E10m a year."
Four Dusseldorf members of parliament Angela Erwin, Olaf Lehne, Peter Preuß and Marco Schmitz of the CDU added: "As state capital, Dusseldorf is an ideal location for another casino. The city is well connected in long-distance and local traffic. It has a vibrant cultural scene and offers plenty of hotels good accommodation for visitors to a casino. A casino would sharpen the cultural profile of our city and strengthen the economic power."
Westspiel is currently preparing for the privatisation. In May 2018, the CDU / FDP government had already cleared the way for the sale of the state-owned casinos. A Europe-wide tender is planned for the award of the concession to a private investor.
"The license will include comprehensive requirements, in particular with regard to reliability, for the licensee or the concessionaire to serve the protection of players and the prevention of criminal acts."
In addition, an advisory board with representatives of the country will be established. The state-owned development bank NRW.Bank is the only shareholder of Westspiel.
The Gauselmann Group recently expressed its interest in the acquisition of the casinos in North Rhine-Westphalia. So far, the family-owned company based in Espelkamp, ​​East Westphalia, has taken over ten casinos in three federal states.