By
Phil
- 14 August 2023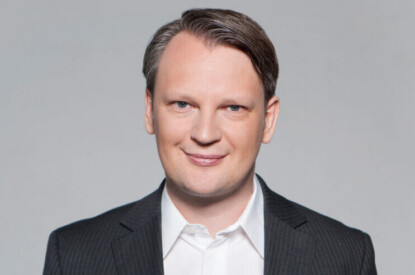 The Supervisory Board of ZEAL Network, the leading German provider of lotteries on the internet, has appointed Sebastian Bielski to the ZEAL Management Board as of September 15, 2023.
He will take on the role as Group CFO as of October 1, 2023. Bielski signed a three-year contract and will be responsible for Finance, Investor Relations and all matters relating to ESG. Sebastian Bielski will succeed Jonas Mattsson, who chose not to extend his mandate beyond his current term. Jonas Mattsson is also CFO of LOTTO24 since December 2019. The Supervisory Board of LOTTO24 has appointed Andrea Behrendt, VP Group Controlling at ZEAL, to succeed him in this role as of Oct 1, 2023, initially until March 31 2024.
"With Sebastian Bielski we are very happy to welcome an experienced financial expert and leadership personality to our Management Board. The Supervisory Board is convinced that he will enrich the Management Board and will support ZEAL in its future growth plans.", said Peter Steiner, Chairman of the Supervisory Board of ZEAL Network SE. "I would like to take this opportunity to once again thank Jonas Mattsson for more than eight years of dedication to ZEAL and for his leadership with strategic milestones such as the acquisition and integration of LOTTO24 and successful investments in future growth fields."
Helmut Becker, Chief Executive Officer of ZEAL Network SE: "I am looking forward to working with Sebastian as our newest member of the Management Board. With his capital market expertise and broad experience in building high-growth businesses, he is a perfect fit for ZEAL who can support us with our ambitious growth agenda."
Sebastian Bielski: "I would like to thank the Supervisory Board of ZEAL for placing their trust in me. I am looking forward to taking on my new responsibilities and working together with the very ambitious Management Board team. ZEAL is an extraordinary success story, and I am excited to accompany ZEAL on its future growth path."
Sebastian Bielski (born 1978) is joining ZEAL from Energiekonzepte Deutschland GmbH, where he has worked as Chief Financial Officer since 2022. Previously, Bielski was Chief Financial Officer and a member of the Board of Management of smava GmbH, a leading German loan comparison portal, where he was, amongst others, responsible for Finance, Legal and Investor Relations for more than seven years. Prior to joining smava GmbH, Bielski worked as Chief Strategy Officer at Delivery Hero. Overall, Bielski has more than ten years of experience in leading management functions at high-growth consumer-focused internet companies as well as eight years in investment banking and private equity, having worked for Goldman Sachs and Archer Capital. Sebastian Bielski studied business administration in Köln and Leipzig, Germany, and in Seoul, Republic of Korea, and holds a Master of Science in Management from HHL Leipzig Graduate School of Management and a Master of Business Administration degree from the KDI School of Public Policy and Management.
After more than eight years with the company, the current CFO Jonas Mattsson has made the personal decision not to extend his contract and to spend more time with his family. His mandate will end on September 30. However, he will continue to support ZEAL as a Special Advisor until early 2024.
Mr Becker added: "On behalf of the entire Management Board, I would like to extend my gratitude and best wishes to Jonas for his outstanding contributions and his dedication to our company. Jonas and his team have provided the financial foundation for the successful changes we have implemented in the past eight years, which ultimately allowed us to reach our strong position today as the leading e-commerce company defining the future of lottery. While we are sorry having to say goodbye to a highly valued member of our Management Board, we fully understand his reasons and wish him and his family all the best for the future."