By
Lewis
- 12 August 2020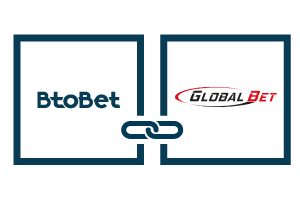 BtoBet has announced a partnership with Global Bet in an agreement that will see the content provider's Pro-Series content bolster the iGaming platform provider's virtual sports portfolio.
Global Bet's 3D visualisations, sounds and dynamic events, coupled with the logical behaviour of virtual athletes, underline the popularity of the game titles amongst players resulting in high engagement levels.
Global Bet's virtual sports product architecture allow for an omni-channel experience across all platforms, channels and devices through a single account and wallet system, unifying the betting experience on both retail and online channels.
Sabrina Soldà, BtoBet's Chief Marketing Officer, said that Global Bet's extensive virtual sports content add more value to BtoBet's content portfolio, with their high-end visuals and life-like elements making the games amongst the most sought after virtual sports games.
Daniel Grabher, Global Bet's Chief Executive Officer, stated his pleasure at the company's partnership with BtoBet: "Through this strategic partnership, Global Bet will be in the ideal position of delivering their uniquely tailored products to BtoBet's partner portfolio in emerging markets, such as Latin America and Africa, allowing the company to further its growth in a short span of time."