By
Phil
- 8 June 2023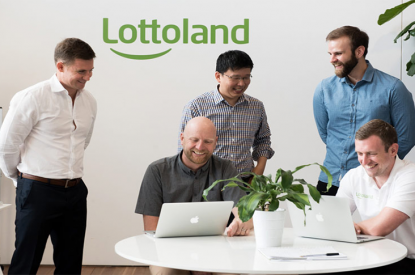 In an industry-first move towards enhancing the wellbeing of its people, Lottoland has announced a new collaboration with HabitRewire.
The innovative iGaming wellbeing platform will provide Lottoland's workforce with personalised, 24/7 access to resources designed to bolster their physical health, mental wellbeing, and workplace performance.
HabitRewire, founded by multi-disciplined wellbeing expert Leo Judkins, offers a scientifically proven methodology for sustainable behavioural change. The HabitRewire platform extends this approach into the workplace, helping employees to form new healthy habits through daily actions.
"We're excited to introduce HabitRewire's platform to the Lottoland team. The commitment to employee wellbeing reflects Lottoland's dedication to fostering an environment in which everyone can thrive personally and professionally," said Leah Carnegie, Chief People Officer at Lottoland. "The platform's unique blend of CRM capabilities, customised weekly challenges, and industry focus makes it a perfect fit for our dynamic, fast-paced environment."
The Lottoland team will gain access to an extensive range of HabitRewire's interactive features including a personalised dashboard, real-time leaderboards and rewards, daily accountability reminders, integration with health apps and wearables, community features for peer-to-peer support, and expert content from certified wellbeing specialists.
"The iGaming industry has unique challenges in terms of time, stress and maintaining a healthy work-life balance," said Leo Judkins, Founder of HabitRewire. "Our platform is specifically designed to address these issues, guiding employees through daily actions to cultivate healthier habits. We are thrilled to be partnering with Lottoland, a company that shares our commitment to employee health and productivity."
The HabitRewire platform integrates a multitude of weekly challenges, ranging from nutrition and sleep to stress management and productivity. Challenges include actionable goals like planning meals ahead of time, setting a daily step target, optimising the sleep environment, practicing mindfulness techniques, and employing time management strategies. This robust approach is complemented by a variety of guides and workout programs, catering to a wide range of lifestyle and fitness needs.
"Many employees struggle to maintain a balance between their professional and personal lives, often neglecting their wellbeing in the process," Judkins added. "Our platform provides a solution by enabling individuals to practice daily actions and build sustainable habits, helping them to live, feel, and perform better, regardless of their personal circumstances or professional demands."
This announcement underscores Lottoland's commitment to promoting a healthy, productive work environment. By integrating HabitRewire's solution, the company aims to improve productivity, performance and create a healthier work culture, positioning itself at the forefront of the iGaming industry in terms of employee wellbeing.