By
Lewis
- 23 June 2015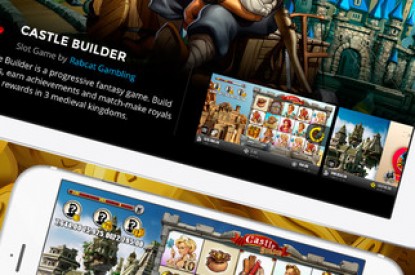 Lost World Games will bring its first three disruptive casino game titles to iGaming via Odobo.
Lost World Games is a young and spirited development studio created by passionate advocates of innovation within the iGaming sector. The team consists of technology and console fans working within the casino industry with the desire to reinvent iGaming content. Their vision is to take original maths models and fuse them with modern, configurable slot games, diverse features and bold graphics to kick-start a new breed of casino games.
The team's passion feeds into the game themes it develops. These include an appreciation of eastern cultures, anime, console and PC games, blockbuster movies, comics, sci-fi, board games and dark or cheeky humour.
The team is currently focused on delivering a trio of initial releases. Each game has been carefully planned to offer a diverse, exciting and complete storyline. The first is the inaugural game in the new King of Kaiju series, King of Kaiju: Rampage Riches which will be a period-exclusive for Gala Coral. Players will control some fantastically re-imagined monsters as they run wild in the some of the world's most famous cities. The second game is a modern visualisation of the classic novella, the "Strange Case of Dr Jekyll and Mr Hyde".  The third game is a light-hearted affair based on tongue-in-cheek British pub humour jovially entitled, Beer Goggles.
Glen Bullen, Partner Success Manager at Odobo, commented, "The team at Lost World Games balance experience in compliance, development and technology with abundant passion. Their concepts are original and exciting. The team is building games that demonstrate quality and industry understanding. We're thrilled that Lost World Games has chosen Odobo as the channel to release their first three titles."
Rob Smith, Founder at Lost World Games, said, "Lost World Games exists to bring fresh and original content to iGaming. We are all gaming fans ourselves and our selection of themes, moods and titles reflects much of our 'geek culture'. The Odobo Developer Program allows us to use highly developed tools and technology so we can dedicate our budget and our time to the concepts, the maths, the artwork and the overall experience of playing these games. We know that the tools on offer will mean that these games load fast, will be cross-device compatible and a hundred percent compliant. We're also delighted to be building our games for a platform with such high calibre distribution potential for real-money and social casino."
Lost World Games will be releasing its first title in the coming weeks.