By
Phil
- 4 September 2017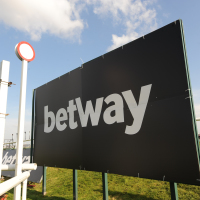 PvPRO.com have announced leading esports sportsbook operator Betway as the Head Sponsor of the ESG Tour, Mykonos 2017.
The tour, which commences on Thursday September 7, sees eight of the best teams in Counter-Strike: Global Offensive compete for the €200,000 prize purse.
Betway's sponsorship comes after it announced its high-profile partnership with the ESL Pro League 2017 earlier this month.
The operator, which first launched a dedicated esports microsite in 2015, continues to act as a leading proponent for growing integrity within the industry having been a founding member of the ESports Integrity Coalition (ESIC).
As with Betway's other sponsorship agreements within the community, it will provide viewers with live odds updates throughout the tournament broadcast and take on naming rights to the ESG Tour in Mykonos.
Anthony Werkman, Director of Marketing and Operations at Betway, added: "We are thrilled to partner with PvPRO.com for the ESG Tour in Mykonos.
"We can't wait to see how the world's best teams perform in this unique and exciting tournament location next week.
"Our latest partnership is a continued sign of our commitment to the esports industry, as we look to become increasingly involved through team and competition sponsorship, backed up by our unique and exclusive live odds feeds into the broadcast."
Stamos Venios, CEO of PvPRO Ltd, commented: "We are very happy to partner with a brand that is fully committed to growing the industry with financial investment and broadcast innovation, as well as a strong focus on integrity.
"We expect fans of the Betway ESG Tour to appreciate what this partnership will bring to the table of what is an already strong product in the sector."