By
Phil
- 7 March 2018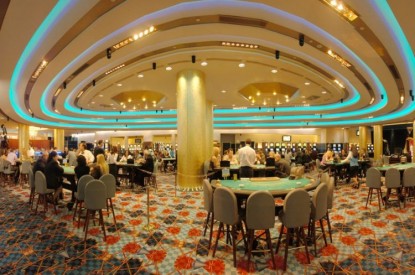 The Hellenic Gaming Commission has closed down Club Casino Loutraki due to unpaid gaming taxes which are believed to be part of a stand-off as the casino's owners wait for over paid taxes to be paid back to it by the government..
The casino reportedly owes €250,000 in unpaid gambling tax from the start of March.
Club Casino Loutraki will remain shut until the unpaid taxes are settled. Greek casinos have to pay 35 per cent tax on each day's gaming revenue but no payments have been made since the start of March.
In February this year the Tripoli Administrative Court of Appeal ordered the government to repay €44m to the casino following a tax increase between 2008 and 2011. The casino is still awaiting a verdict for what it sees as overpaid taxes between 2012 and 2015. However, the State Legal Council is reportedly preparing to file an appeal with the Council of the Territory, challenging the rationale of the decision of the Administrative Court of Appeal
According to Greek law, if a casino does not pay its gaming tax, the Gaming Commission automatically opts to suspend its operation until it meets its tax obligations.
Evangelos Karagrigoriou, Chairman of the Hellenic Gaming Commission (HGC), said: "The suspension of operation happens automatically if they don't pay. It is not for the Gaming Commission to acknowledge the stand-off by the casino. Moreover, court decisions on refunds are not enforceable until the two-month period in which the State can appeal them."
He added that the Commission wasn't acting in revenge for the government losing its court case with the casino, stressing that there was no other outcome once Loutraki didn't pay.
In November 2015, Loutraki Casino was ordered to close until it paid €2m in tax.