By
Phil
- 8 April 2019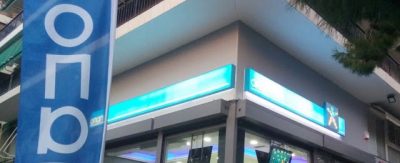 The Greek VLT sector is in limbo after a ruling by the Council of the State determined that the introduction of VLTs back in 2016 has yet to be signed in by the President.
The case, which was brought by Club Hotel Casino Loutraki, focussed on the fact that the licensing and supervision of VLTs in the country 'required regulation adopted by Presidential Decree' to be signed within 'reasonable time' of the new resolution. State-owned operator OPAP was given the all-clear to roll-out 35,000 VLTs, which it began in January 2017. Casinos argued that bringing VLTs to local neighbourhoods diminished the appeal of people travelling to the casino.
Greeks spent more than €2bn on gambling in 2018, passing the landmark total for the first time. This was boosted by a 39 per cent increase in online gaming and an 6.3 per cent improvement by OPAP whilst casino gaming fell by 2.5 per cent from 2017.
OPAP's GGR in 2018 in revenue for 2018 came to €1.55bn to €1.46bn in 2017.
OPAP's VLT revenue came in at €208.7m for 2018, marking an increase of 262.6 per cent from 2017.
Commenting before the ruling, OPAP CEO Damian Cope said: "We are now operating over 350 dedicated Gaming Halls and remain on track to install all 25,000 machines by the end of 2019 as planned. Online we re-launched OPAP's own sportsbook and we also made a strategically important investment in Stoiximan Group, and via both paths we believe we will be able to rapidly grow our presence online the operator delivered on all key business objectives including what he described as a "complex technology transformation. Our young Play Games VLT business finished the year with an excellent Q4 performance, driven by an encouraging increase in the number of active players."