By
Phil
- 11 May 2020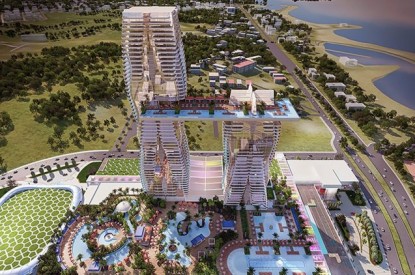 Following a previous rejection in March, Greece's highest administrative court has rejected an appeal from Hard Rock International that it had been wrongfully excluded from the tender for a casino at the former Hellinikon airport.
Hard Rock had been confident its court challenge would see the company become the license holder.
It had claimed it was 'absolutely laughable' that its expertise was being questioned, adding that 'it was wrongly disqualified' due to 'unfair and improper practice.'
Sources had claimed that Hard Rock has missed the deadline to supply a letter of guarantee, didn't have enough construction experience to get the casino up and operating and did not have enough financing, all of which were challenged by the Florida-based casino group. Hard Rock claims the seven-member gaming commission made 'serious irregularities' throughout the process.
However, the ruling now gives the country's gaming commission (EEEP) the green light to proceed with the licence award to US-based Mohegan Gaming & Entertainment (MGE).
Greek Development and Investments Minister Adonis Georgiadis said: "The more some continue to accuse and fuss, the more the Greek justice system vindicates the fully transparent procedures we have followed. The way for the continuation of the casino tender has opened. Full speed ahead."
Mario Kontomerkos, President and CEO MGE, said: "Mohegan Gaming Entertainment (MGE) fully maintains its commitment to make Greece the leading destination for entertainment and business conferences in Europe through the creation of Inspire Athens. We understood that Inspire Athens was meant to symbolise more than an integrated resort. It is our hope that Inspire Athens would be the catalyst that sparks the entire development of the Hellenikon area into the coveted Athenian Riviera, forever redefining the modern identity of Greece."
In collaboration with Greece-based GEK TERNA, Mohegan Gaming plans to build its INSPIRE Athens project with a luxury hotel, entertainment venues, convention center, shopping, dining, a casino with 120 gaming tables and 1,200 slot machines.