By
Phil
- 22 January 2020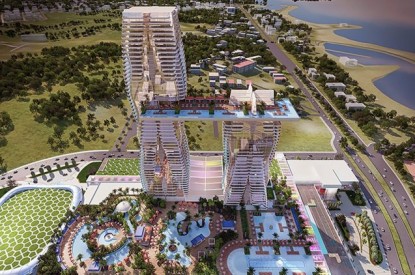 Hellenic Gaming Commission has confirmed it has chosen Inspire Athens, a partnership between Mohegan Gaming and Entertainment and local company GEK TERNA for its new casino at the former Athens airport of Hellinikon, on the Athens seafront.
Development Minister Adonis Georgiadis said: "The goal remains to have bulldozers at Hellinikon in early 2020."
The rival bidder, which includes Hard Rock, is likely to appeal the decision.
The chosen resort will consist of a luxury hotel, entertainment venues, convention center, shopping, dining, casino, and a comprehensive mix of premium amenities. The development will help launch a new era of tourism growth and economic prosperity for all of Greece and the entire region.
The iconic design of the building was created by Steelman Partners, an international architectural firm specialising in IRC design and development. The concept form draws inspiration from the architectural history of Greece, particularly from Athenian sculptures and buildings including the Acropolis and the Caryatids.
It will create more than 7,000 jobs in the region during and after construction, including direct, indirect, and induced. The completion of the Integrated Resort and Casino is expected to increase international tourism in the Attica region by at least 10% and contribute millions of euros annually to both the government and the people of Greece in the form of taxes, infrastructure improvement, and public services.
GEK TERNA Group is one of the leading business Groups in Greece with operations also in Central and Southeastern Europe, the USA and the Middle East. The Group's expertise spans from construction, energy production and supply, concessions, waste management and mining activities to real estate development & management.