By
Phil
- 15 September 2015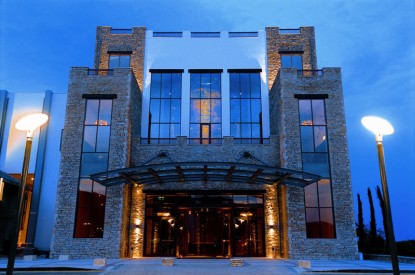 International Game Technology has secured a multi-faceted casino systems agreement with one of Greece's most prominent casino operators, Regency Entertainment Group.
Regency Entertainment Group has agreed to deploy a suite of IGT systems solutions, including Casinolink 2.0, Media Manager, Mobile Host and Mobile Responder systems, connecting more than 1,500 slot machines and enhancing the player experience at Regency Casino Mont Parnes and Regency Casino Thessaloniki.
"We are pleased that Regency Entertainment Group has once again turned to IGT as its trusted systems partner," said Walter Bugno, IGT CEO International. "IGT's deep understanding of Greece's gaming market, coupled with our long-standing relationship with Regency Entertainment Group, uniquely qualified us to work side-by-side with this customer to identify the ideal suite of systems products that will allow for seamless player interactions and optimal operating efficiencies."
IGT's Casinolink 2.0 system will enable Regency Entertainment Group to streamline accounting processes and patron rewards systems between its properties. Regency Entertainment Group will utilize several Casinolink 2.0 system add-ons including XtraCredit and PointPlay bonusing applications, and IGT's Advanced Marketing Interface feature, giving the Company the ability to connect its preferred player-communication channels to Casinolink 2.0 system data and provide players with real-time loyalty club account details. Through IGT's Media Manager Regency Entertainment Group can communicate directly with patrons while they are playing slots machines and via IGT's Mobile Host and Mobile Responder, Regency Entertainment Group will have the freedom to maximise Electronic Gaming Machine (EMG) uptime and elevate customer service through mobile devices.
"As a leading gaming and entertainment provider in Greece, our players look to us to deliver the most thrilling and sophisticated gaming experiences in the market," said Ian Gosling, Regency Entertainment S.A., COO. "We are confident that IGT's systems solutions will enable us to increase player excitement and loyalty while operating efficiently."