By
Phil
- 16 March 2015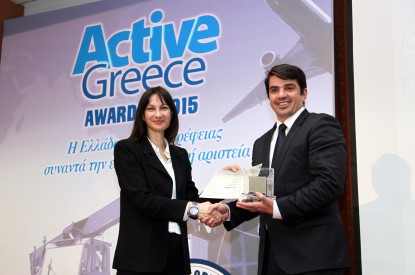 Intralot has been awarded the Extroversion Award during the Active Greece Awards 2015 for business excellence and its performance while implementing its international expansion strategy.
The ceremony was held at a business forum under the auspices of the Ministry of Foreign Affairs, the Ministry of Development, the Ministry of Agriculture, and key stakeholders of the Greek entrepreneurship.
Elena Kountoura, Deputy Minister of Tourism, Antonis Markopoulos, and Managing Director Oceania of Intralot, stated: "I would like to thank the organizers for this award which rewards Intralot's successful international operations. Our customer-centric philosophy, the quality of our products and services and our commitment to excellence, have led us to the top of the gaming industry worldwide. Intralot's goal is to continue to be an ambassador of the Greek entrepreneurship by supporting the Greek economy through its strategy of extroversion and competitiveness."
The event organised by Active Business Publishing with the technical support of Stat Bank was held on Thursday, March 12, 2015 in the Piraeus Port Authority Conference Room in the presence of representatives of the political and business world, foreign embassies and chambers.