By
Phil
- 13 September 2021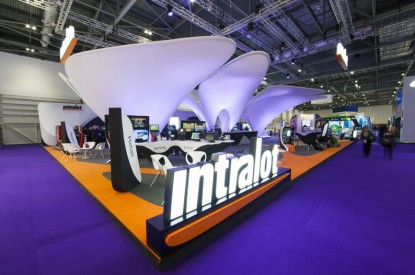 Greek betting operator Intralot generated first half revenue of €202.6m, up 34.4 per cent on last year's figures with the lottery being the largest contributor, comprising 59.5 per cent of the company's revenue, followed by Sports Betting which contributed 18.3 per cent to Group turnover for the six-month period.
Technology contracts accounted for 12.2 per cent and VLTs represented 9.5 per cent of Group turnover, while Racing constituted the 0.5 per cent of total revenue for the first half of 2021.
The main factors that drove top line performance per Business Activity were an €21m, or 52.2%) per cent increase from its Licensed Operations (B2C) activity line, with the increase attributed to higher revenue in Malta and Argentina. The strong momentum of the US operations, up €15.5m or 24.6 per cent, was mainly driven by the continued growth in Lottery operations, further boosted by a significant jackpot in January 2021 and higher merchandise sales in the current period.
Intralot Chairman & CEO Sokratis P. Kokkalis said: "Intralot's strong performance continued into the second quarter of 2021, resulting in 106.5 per cent growth of EBITDA in the first six months of 2021 and 34.4 per cent growth in revenue. These financial results, in combination with the completion of Intralot's debt restructuring in the beginning of August, set the Company in a stable course to fulfill its potential in its key markets, build new partnerships, and tap on new opportunities under its new, significantly deleveraged capital structure, with a leaner operating model."
The company added: "Since the first quarter of 2021, governments have put a lot of effort into the fight against COVID-19, while the progress of vaccinations, especially in the developed world, allowed governments to loosen restriction measures. Economic activity and consumer demand are picking up in most regions, but the
uptake is uneven across industries. However, the end of the pandemic is not under way as the vaccine uptake in most regions has plateaued and variants of the virus are emerging. The economic fallout from COVID-19 will continue to affect business activities and uncertainty will remain until COVID-19 is fully contained.
"Gaming markets in most of the regions where we operate have substantially improved compared to a year ago, while consumer demand in US remains strong, with positive impact in Lottery market. Based on the current performance of our operations in the first half of 2021 and the actions undertaken by most of our subsidiaries, the EBITDA impact from the pandemic is not expected to be significant post 1H21 and will be limited to c. €3m on an annual basis, attributable mainly to the restriction measures imposed in Australia and the impact in Western Europe."