By
Lewis
- 20 May 2014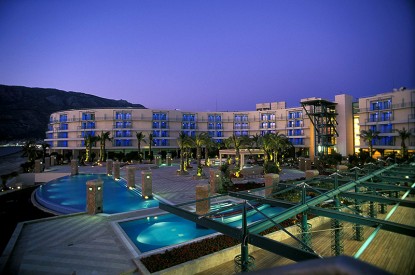 A story has emerged from the Greek press that claims that Casino Loutraki is about to change hands in a convoluted deal that involves current owners Queenco Leisure, the Piraeus Bank and investment firm Sciens International.
A deal is believed to have been brokered in which venture capital fund Sciens Investment will increase its ownership in Club Hotel Loutraki from 15 per cent to 50 per cent for a sum of €25-30m, thereby acquiring the company.
The deal is being pressured through by the state as bankruptcy codes in Greece under Article 106-b, requires immediate liquidity to pay newer debts to the state due to unpaid taxes. Debts incurred by Loutraki until July 2013 amount to €21m due in 90 monthly instalments. However, debts from July 2013 onwards exceed €16m and are expected to be paid from the capital share.
Employees at Casino Loutraki are expected to be offered voluntary redundancy as part of measures to reduce operating expenses. Currently the location employs 1,380 staff, with 400 employees expected to be involved in the redundancy programme.
Between the Piraeus Bank, Sciens Investment and Queenco, there's a something of a money-go-round of investment.
The Chairman, founder, managing partner and CEO of Sciens Investment, John Rigas, is considered a successful manager of investment funds and venture capital. Sciens manages $6bn in alternative investments (hedge funds, structured products), venture capital, arms industry (Colt), Casino Loutraki SA and property companies.
Ahead of the international crisis, Mr. Rigas borrowed €84m from Piraeus Bank to buy a small investment company in the hopes of attracting foreign investors to Greece. However, With the onset of the crisis, Mr. Rigas's company, Sciens International, suffered significant losses, jeopardising its ability to make good on its loans.
The largest holding in the company's investment portfolio is its stake in Club Loutraki, with the struggling casino operator also owing Piraeus Bank €39m. Piraeus Bank, which still had a 28 per cent stake in the company, eventually repackaged these loans into a corporate bond offering. Instead of syndicating the loan to other investors to spread the risk, Piraeus bought up the entire deal.
According to regulatory filings by Loutraki's parent company, Queenco, submitted to the London Stock Exchange, the Piraeus loan to Loutraki is unsecured, meaning it is not backed by any collateral. Queenco also says in its filing that Piraeus is a related party to Loutraki.
Piraeus, however, contends that the Loutraki credit is secured and is not a related party transaction. The bank has declined to elaborate on why it believed the regulators' filing is incorrect. The bank also said that its related party loans were insignificant and fully disclosed. Mr. Rigas meanwhile argues that Piraeus has merely helped out a troubled client, as other banks have done during Greece's economic crisis. However, the current deal between Piraeus Bank, Sciens Investment and Loutraki would see the three businesses effectively funding each others debts.