By
Phil
- 24 June 2014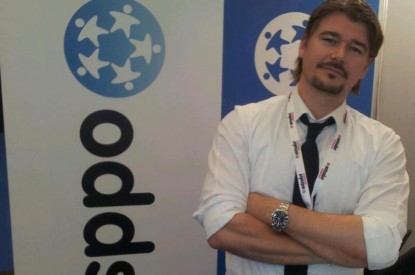 A massive multi-media partnership between Greek satellite TV broadcaster Novasports,gr, radio owner NOVASport-FM 94,6, sports newspaper SportDay and social betting platform provider Oddslife will see sports fans able to engage and compete against each other on an international level.
The four organisations have joined forces to launch Tipmaster.gr – a social prediction game hosted on Oddslife's social sports betting platform – which offers sports fans interactive entertainment around a wide range of sport, including Greek and European Football, Basketball and Volleyball.
Both Novasports.gr and NOVASport-FM 94,6, through their websites www.novasports.gr and www.sport-fm.gr, and SportDay newspaper have teamed up with Oddslife for its white label solution, meaning that the customer engagement will continue after the World Cup and into the club football season starting in August.
The Oddslife platform engages sports fans using a free-to-play social betting game, allowing them to challenge friends and fellow countrymen, win virtual rewards, compete in live betting tournaments and interact socially within the community; all within a socially branded world created and operated by local trusted sports media brands.
The platform provides an easy to learn, core social betting game with multiple paths for engagement for the sports fans. The social gameplay experience is provided seamlessly across three integrated devices: web, iOS app and Facebook app, with an Android app planned for August 2014.
George Koutsotheodoros, Director at Novasports.gr, commented: "Tipmaster.gr is going to revolutionise the way people interact with sports in Greece and we are very pleased to be able to offer the game free of any charge to our customers. While we will all be following Greece this summer, Tipmaster.gr will make all the other games at the tournament as vital to follow."
Yiannis Tsiachristas from NOVASport-FM, commented: "We've been a big fan of the Oddslife platform for some time and are excited to bring it to Greece in the shape of Tipmaster.gr. We are especially excited about the global competition where our Greek fans will be able to challenge sports fans from other media partners across the Oddslife global network."
Oddslife CEO and founder Rasmus Sojmark said: "The passion for sport in Greece means that Tipmaster.gr has found a good home and we couldn't have chosen better partners than Novasports.gr and NOVASport-FM 94,6, given their expertise and audience. We will provide them with a market leading platform, consultancy and local country support and in return they provide us with marketing budgets and local operational expertise which are invaluable to any local partnership of this size."
Novasports.gr, NOVASport-FM 94,6 and SportDay have joined a burgeoning stable of media partners for Oddslife, including Spanish media group MARCA, Denmark's main football portal Bold.dk, Bulgaria's Sportal.bg and Italy's leading gaming community AssoPoker.