By
Lewis
- 10 March 2021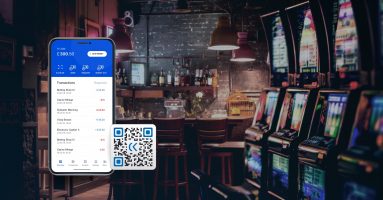 OKTO has partnered with Advansys to bring instant mobile payments directly on gaming machines in casinos and gaming halls across Europe with OKTO.WALLET.
OKTO and Advansys will integrate OKTO.WALLET with Advansys Nexio CMS to offer convenient, secure and fast payment experience at gaming machines.
"Europe can be considered a digital fast adopter, showcasing a strong potential for growth and rise of mobile payments," commented Simon Dorsen, Director of Gaming at OKTO.
"The pandemic accelerated the need for innovative and secure digital payment methods across all channels, including land-based gaming, and OKTO meets exactly that demand.
"We're glad to cooperate with Advansys to provide even more gaming operators and players in Europe with a payment method that streamlines and simplifies the payment experience on gaming machines.
"Access to mobile payments is a driver for retail innovation in Europe, especially when this has blended with an advanced end-to-end cashless mobile wallet that completely rely on accessible mobile technology."
The service allows players to load credits directly from their mobile phone via the OKTO.WALLET to a gaming machine and collect their winnings at the end of the play session, straight into their OKTO app.
The players have multiple ways to load and withdraw funds from their OKTO account, such as payment card and bank as well as access their account instantly through the OKTO issued prepaid card connected to their OKTO.WALLET.
Based on QR Code payment technology, the app is accessible by all smartphones without any limitations whilst the QR code recognition means the solution safeguards instant pairing between player and gaming machine.
Alongside, the solution ensures fast time to market for operators due to its software-driven nature eliminating the need for hardware integrations and components.
Andrej Sluga, CMO of Advansys, added: "Many countries in Europe relied heavily on cash, but COVID-19 brings about many opportunities for the mass adoption of mobiles payment solutions. OKTO came just at the right time.
"Mobile payments are widely accepted in other sectors already and keep growing. Mobile Payment Apps are in fact on the rise as they are easy, fast, secure and reduce or eliminate the need to carry payment methods like cash and credit cards.
"Our partnership with OKTO strengthens our position as one of the leading Casino Management Systems in Europe. We can now offer our partners secure mobile payments on gaming machines, bringing a new level of experience to their players.
"Mobile phones will dominate payments in future as many bank services are already available for years. It is a money digital evolution and mobile payments are gaining momentum in the casino industry."