By
Lewis
- 25 July 2014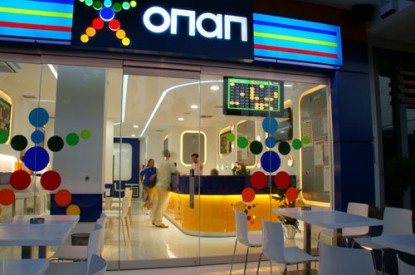 GTECH S.p.A. has announced that its wholly-owned subsidiary GTECH Canada ULC (GTECH) has been selected to provide its INTELLIGEN VLT (video lottery terminal) Central Information System to Greek lottery operator OPAP, one of Europe's largest listed gaming companies. GTECH was chosen from among four vendors in an open competitive procurement process to provide OPAP's VLT Central Information System to monitor and control up to 35,000 VLTs in OPAP's planned new network.
GTECH is expected to connect its INTELLIGEN Central Information System to OPAP and concessionaire VLTs beginning in late 2014, following system certification by the Hellenic Gaming Commission.
"GTECH's extensive experience deploying large-scale, open standards-based VLT Central Systems for World Lottery Association customers around the world will help OPAP maximise the benefits of its new VLT program," said Walter Bugno, President and CEO, GTECH International. "INTELLIGEN's open-standards architecture and foundational features, including its integrated Responsible Gaming solution, will ensure the program's success and long-term sustainability, which ultimately benefit the people of Greece."
GTECH's Central Information System will provide OPAP with the ability to connect to the world's largest VLT manufacturers' machines through the Game to System® (G2S) protocol; advanced network functionality, including multi-level jackpots and remote game downloading; an integrated Responsible Gaming solution; Advanced Business Analytics; Player Services Management; and Proactive Diagnostics.
OPAP became a valued GTECH customer in March 2014 when it selected GTECH as the strategic partner for OPAP's online sports betting operations in Greece. The solution was launched in three months, providing players with an optimal betting experience and allowing OPAP to benefit from the new technology in time for the 2014 FIFA World Cup.
GTECH is the leading provider of VLT central video systems to World Lottery Association markets, with 24 INTELLIGEN deployments between 2009 and the end of 2015, inclusive of Greece.