By
Lewis
- 10 October 2014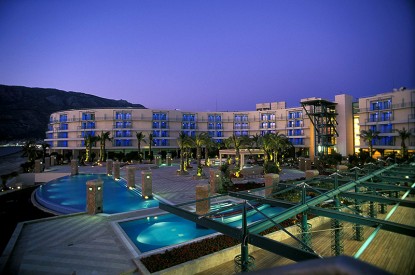 Queenco Leisure International, the emerging markets entertainment centre and casino developer and operator, has issued an update on negotiations over a settlement regarding Casino Austria's option.
Queenco Leisure International announced this week, regarding the right of the company and Club Hotel Investments (CH) Ltd, through a chain of Israeli and foreign companies held by them, to receive €49.5 million as resulted from the exercise of a put option granted by Casinos Austria International Holdings GmbH to Vasanta Holdings Ltd, one of the group's corporations, and which is under dispute between Casino Austria and Vasanta (the 'put option'), that it has received information on advanced negotiations which are carried out between Vasanta and Casino Austria regarding the option.
The negotiations, on Vasanta's behalf, are led by Mr. Moshe Bublil according to the settlement agreement between the company and Club Hotel.
According to information received by the company, PowerBrook Spain S.L will be entitled to a substantial consideration which has not been agreed upon yet and will be lower than the original consideration. Furthermore, according to the current layout of the transaction, Casinos Austria will assign to a related party of Agastia Holdings Ltd. the rights in PBS to be granted to Casinos Austria under the put option agreement.
QLI, in accordance with its holdings (via related and daughter companies), is entitled to approximately 46% of the free cash flow to be received in PBS for this transaction, all in accordance with the distribution mechanisms set in the settlement agreement on 1 July.
The company wishes to clarify that the negotiations are in a non-binding draft exchange stage, and that there is no certainty that the negotiations will result in a binding transaction, within the aforementioned structure or any other, nor it is possible to evaluate the chances of such negotiations.