By
Lewis
- 19 December 2019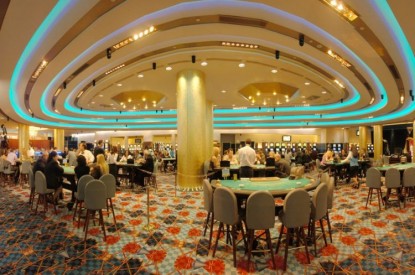 Greece's Unified Social Security Institution (EFKA), which was established as a single entity in January 2017 with responsibility for the country's National Pension, Health Care and Social Security Benefits, is demanding that casinos pay outstanding employee social security contributions. Letters have been sent to casino managers across Greece estimated in the millions of euros, according to the head of the federation of Greek casino employees.
Media reports claim the amount owed by the casinos in social security contributions is close to €100m with Club Hotel Loutraki owing €18m. It is only two years since Loutraki was forced to close its door after the government claimed it owed tax. That case is ongoing after the casino appealed.
The three casinos owned by Konstantinos Piladakis in Thrace, Corfu and Rio are believed to owe social security contributions whilst Hyatt Regency's casinos in Parnitha and Thessaloniki are believed to be fully paid up.
Many casinos in Greece are already in a precarious financial state, with calculations suggesting that the payment of the dues could lead to the closure of multiple locations in the country. It is believed that the only casinos without debt are those of Parnitha and Thessaloniki, which pay staff salaries and social security contributions without fail. Florina casino in northern Macedonia, which opened in November, is also debt-free.
The EFKA is evoking its powers with threats of temporarily suspensions of operating licences to any casino that fails to pay off its dues to the social security fund within 60 days. Casinos such as Loutraki, Rio, Alexandroupoli, Corfu, Rhodes, Syros and Porto Carrras are all expected to struggle in the New Year if the EFKA goes ahead with its threats.
Caption: Club Hotel Loutraki