By
William
- 1 August 2023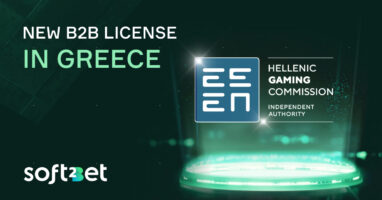 iGaming provider Soft2Bet has been granted a B2B (A1) licence in Greece by the Hellenic Gaming Commission. The announcement, which closely follows the company's recent acquisition of the Greek B2C Licence, has been hailed by the company as a significant milestone in the company's expansion in regulated markets across Europe.
The A1 Licence enables Soft2Bet to offer gaming platform services, betting platform services, and games to licensed B2C operators within Greece's digital gaming ecosystem. The licence is testament to the company's adherence to international regulatory standards and ability to operate within legal parameters.
The seven-year length of the licence reflects Soft2Bet's dedication to establishing long-term operations within the Greek market and demonstrates the company's intent to offer quality services to the local audience. With it, Soft2Bet can offer supplier services to operators in the Greek market.
David Yatom, Soft2Bet's General Counsel, commented on the award: "Obtaining this licence was a collaborative endeavour. Our interaction with the HGC exemplifies the best of partnerships.
"This licence is another testament to Soft2Bet's commitment to expand to further markets and ensuring our continued growth. It represents a significant milestone in a series of remarkable achievements Soft2Bet has accomplished in recent months."