By
Phil
- 12 May 2014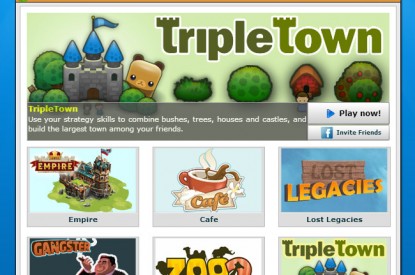 Vermantia Social Games has now reached over 5m installations while the monthly Active users are over 2m.
Vermantia Social Games Applications are available on platforms like Facebook, iOS & Android Devices and a network of more than 200 web publishers including the company's B2C websites, zoo.gr and lazyland.com.
Vermantia Social Games' vertical, operating under the brand name LazyLand, specializes in the creation of high performing Social Gaming content and F2P games across all platforms. Through Vermantia's proprietary social gaming platform any kind of publisher is given the opportunity to offer social content to its users and use it as an additional revenue source while 3rd Party developers can reach a wide audience through Vermantia's Affiliate publishers' network.
Vagelis Tsaras, Corporate Development Director, said: "Vermantia Social Games applications have become the core of our international social gaming strategy following our 10 year success in the Greek market with the operation of the number one social gaming network, zoo.gr. We are delighted to have achieved these results in the highly competitive global market of F2P Social games. We aim to broaden our audience even more through the launch of four new LazyLand titles within the next two months."