By
Lewis
- 5 July 2021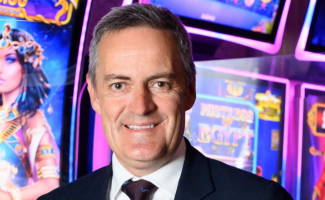 The pressures of the pandemic have caused acute industry-specific recruitment, retention and welfare issues for the land-based gaming industry.
G3 speaks to Jonathon Swaine, Managing Director of Grosvenor Casinos about the challenges faced by employers and employees in the hospitality and retail sector during a period tackling Brexit, lockdowns and restricted operating rules and regulations due to Covid-19.
What are the biggest factors and pressures affecting the employment sector for casino industry workers?
I think the overriding worry is something as an employer that we've sought to allay as much as possible during lockdown. The environment we are currently living through is so uncertain, in all aspects of our lives, but job security is a major factor.
At all points within the last 16 months, Grosvenor's goal has been to protect as many jobs as possible. We have upwards of 4,000 people at Grosvenor Casinos, around 50-55 per cent of whom are qualified dealers, cashiers and licensed colleagues that have trained and worked with us for a long time – and that's a very valuable resource.
The great news is that we've managed to keep most of our team together, the only people that we have lost are the colleagues that have returned to Europe and decided to stay or have been unable to return to the UK. However, our objective was to protect as many jobs as possible and that's what we believe we've done.
Simply maintaining our numbers, however, is the minimum we can do to offer job security to our people. What we have tried to do is to keep people engaged and in touch with their colleagues during the lockdowns.
We have a brilliant Facebook group organised by our colleagues called CasinoStars. This Facebook group became a fulcrum for activity during furlough since around 98 per cent of our colleagues had been furloughed.
CasinoStars became a touchstone for lots of activities during lockdown. We had people running virtual marathons, learning to cook and sharing recipes live on Facebook; we had quiz competitions and mental health awareness sessions too. Communicating with the Grosvenor team gave everyone a sense of togetherness while in lockdown and a connection with work in a soft and unassuming way.
We had a small team of colleagues at our support office that helped to organise the team, but most of the activity came from the ground- upwards, which is apt as we even had a sunflower growing competition.
I failed miserably as mine grew to three feet and then snapped in two, but we had people successfully growing sunflowers up and down the country in whatever part of their outside space was available. It was an organic movement of different germinating ideas, and it was great to keep in touch with our colleagues in this way.
Since reopening on May 17, we have seen an encouraging trend in customers returning to Grosvenor Casino venues across England, Scotland and Wales. Whilst it is still early days the signs are positive – so let's hope it stays that way!
With a bumper summer of sporting events taking place, we are positioning Grosvenor Casino venues as a destination to reunite with friends and family to watch and enjoy live sport. Our marketing strategy has kicked off and we are already seeing an increase in group bookings for the European Football Championships plus other sports such as the Lions Tour and boxing.
What's your advice for employees looking to hold onto their jobs right now?
First of all, my advice to colleagues worried about their jobs is to reach out. I'd like to think that up and down the UK, companies in the leisure and hospitality sector are much more attuned to the challenges that all of us have felt due to the pandemic. And I hope that people feel the environment they are working in is one in which they can speak to someone and reach out for help.
We have appointed mental health first-aiders in all our casinos, with one nominee appointed in each venue to undergo a training course, in both Grosvenor and Mecca, our sister company. The mental health first-aiders are there to be a point of contact for colleagues to discuss any insecurities they are feeling.
If they are worried about holding down their job or paying the bills, we have someone in each casino to help our colleagues. I think the hospitality sector as a whole needs to be more attuned and ready to listen to our colleagues, because although we are now open, some of the challenges our colleagues have faced have not gone away, and in some cases and circumstances have actually become more acute.
Is the casino industry struggling like the rest of the hospitality sector to fill vacancies? How unstable is the workplace right now?
I think that you have to walk in your colleagues' shoes to understand how they are feeling about returning to work. I've read stories of restaurant workers in the UK being reluctant to return as they're required to wear a mask for prolonged periods, and I think it's really important to recognise those concerns.
I do think the market is more unstable because of the impact, not only of Covid-19, but also due to the post-Brexit employment market in which we find ourselves. The UK hospitality sector is quoting 200,000 vaccines currently unfilled in the sector, which is 1-in-10 roles not fulfilled both front and back of house.
I wouldn't say there is an acute shortage at Grosvenor, which reinforces that fact that we are very fortunate to have a loyal hard-working team. However, we are starting to see a few gaps, and so to respond to this we have established our own internal gaming academies.
The academies consist of classes with up to 10 colleagues, typically with a food and beverage background from within our casino, who start a six-week course to qualify as a dealer in our casinos. It is a big investment as we are creating a number of Grosvenor gaming academies across the UK with the aim to produce 50-70 dealers as part of an ongoing training and development programme.
I think it is quite an unstable recruitment market right now, but I also believe that we are relatively well-placed compared to the rest of the hospitality sector. Saying that, we are aware that we have to find new and creative way to grow our team and reward them for their development.
What should employers be doing to retain their staff?
Staring into Brexit in the late spring of 2020 through to the summer of that year, we knew that when our casinos reopened on August 15th, we had to face a potential time bomb – as colleagues, who through no fault of their own, might not feel as welcome in the UK as they would have done in the past. Many felt that they wanted to return home and Covid-19 compounded all of that.
From a pragmatic and financial perspective, we set aside a loyalty incentive for our dealing colleagues within Grosvenor, which was a bonus paid in two instalments as a reward for returning back to work. We have also created a clear career pathway within Grosvenor, so that colleagues can see, from their very first day in the company, where potentially their paths can lead.
From hosting food and drinks to our dealing environments, management roles and beyond, we created a pathway that we called 'Raising Our Game.' It is both a career pathway and an employee value proposition, which is in the process of being launched to our wider team in the coming months that culminates in a conference that we're planning to stage in September (Covid-allowing).
'Raising Our Game' sets forth a firm career pathway for our colleagues, which runs alongside our involvement in the UK government's kick-starter campaign for youth employment of 18+ year olds, and our own apprenticeship programmes that we are rebooting for the year ahead.
Further plans include the launch of a chef's academy, in which we will establish a programme of training and development for chefs within the Grosvenor Group. The programme will enable applicants to envision a career within a casino environment that perhaps they hadn't considered before.
Is there pressure on salaries right now?
I think it's a logical expectation of the early trends we're seeing that there will be inflationary pressure on salaries, but we've yet to experience that within Grosvenor. However, I do think it is something that will be bearing down on us in the future.
My personal view, speaking broadly for the leisure sector and for colleagues that care for customers in frontline roles, is that this sector needs to pay our colleagues appropriately. Whether that's a restaurant, pub, bowling alley, bingo hall or casino, we need to play our part in helping our colleagues have sustainable and long-term careers.
Part of that is a fair appropriate reward. I think that's structurally something the wider sector has to embrace as part of the response to the uncertainty we are facing and the cost of keeping colleagues for the long-term.
After all, the cost of losing a colleague as opposed to recruiting and training another one is far less. Plus, the impact on the customer of changing team members and service is a big negative when the answer is to offer our colleagues a more sustainable pay structure.
Are you seeing more candidates per role – or is the industry attracting less talent?
In terms of the number of applications for roles, we've not seen a discernible decline. We have around 4,000 colleagues within Grosvenor and a strong pipeline of interest in live applications for roles every week. I also think we're doing a relatively good job of converting that interest into job offers.
We're not talking about huge numbers, but we've yet to see a drop off in terms of a recruitment squeeze. However, we have to keep alive to any changes.
We've yet to see the full effects of the pandemic play out in the wider sector. I hope that the sector will open all its venues between now and Freedom Day (July 19) and as a broad sector that includes pubs, hotels, restaurants and casinos, we will trade through the course of the summer and the autumn before collectively taking stock.
So, for the next three to four months, I don't predict a material squeeze on recruitment for Grosvenor. I do hope that people are attracted into hospitality roles to fill the skills gap that we're seeing more broadly. I also think there's a lot more work to be done by trade bodies to better convey the rewarding career opportunities that we can offer.
The hospitality sector has been very vocal about the challenges it faces both now and as we emerge from the pandemic. Is this negativity an obstacle in attracting talent to this sector?
I'm not sure that the spectre of Covid has cast that kind of pall over the sector from an employer point of view. There's an indomitable spirit in the hospitality sector among our colleagues, especially those that choose to work in customer-facing environments who tend to be more resilient and extrovert individuals by definition.
Certainly, in the first 15 days since we opened (interview conducted June 1), we've seen a healthy return of customers back to the sector, which is great for the morale of colleagues too.
I'm not worried about post-Covid's effects on our sector from an employability or employee attractiveness point of view. This is an entrepreneurial, fast moving and dynamic sector and I think it always will be.
Is this a good time to be looking for a career in gaming?
Unquestionably. I don't think there is any better time than right now to enter a business in which we need the talent that's out there. We are at a very fertile point in our development in which we can entertain new ideas and do things differently.
Bringing new talent into the business enables us to think differently too. So, I think this is absolutely the right time in a post- Covid world to join a business like ours, as it has never been more dynamic.
What are the immediate near-to long-term changes and threats that you're facing and how is Grosvenor tackling them?
The first thing we need, for the sake of all our colleagues in the short-term, is to fully open our venues without social distancing as soon as it is safe to do so. Beyond July 19th, we further hope that the lifting of restrictions is permanent, because the continued uncertainty created by intermittent closures is not only bad for the business, but it also creates huge anxiety for our colleagues. We need clear direction from the government to support us on this.
Moving to the long-term and the potential threats to the casino sector, I believe it's completely in our hands. We need to ensure that we don't stand still. As the online sector continues to innovate and push forward, we need to match pace with it.
Now is the time to put our foot on the collective gas, to step forward and challenge ourselves to create new, different and better experiences for customers within our venues.
One example can be as simple as offering brilliant service, every single day, from engaged colleagues who are delighted to meet customers again, giving them a sense of thrill and excitement playing a real game on a real table. Enhancing those experiences also encompasses technical innovations and ideas, which includes omnichannel experiences and the merging of online and physical spaces.
I think that if we internalise our issues and don't think more broadly about how we can progress the customer experience, this will be a problem for the casino sector. However, it's in our hands to embrace the opportunity we have and think really carefully about creating different and better experiences for customers in both physical and online spaces. In this way we will emerge from this in a stronger position than ever.