By
William
- 10 November 2022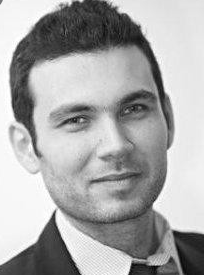 Earlier this year, Honoré Gaming developed and launched a loyalty scheme tailored specifically for the African market. The scheme, live with operators in Congo Brazzaville, Chad and Nigeria, has seen a 24 per cent average increase in the number of bets per player.
Christope Casanova, COO of the the online sportsbook platform and technology provider, explains why providing a loyalty system that embraces cultural quirks is vital if operators are to retain African players at scale.
Africa has seen huge growth in recent years and is largely still an unregulated market. How is Honoré Gaming looking to position itself in Africa's online gaming and sports betting space?
Honoré Gaming has been supporting operators in African markets for more than ten years now. We have focused mostly on French-speaking countries, but have expanded our reach into English-speaking markets, too.
Africa has made rapid progress in recent years, with significant markets such as Kenya, Nigeria and South Africa embracing regulation and licensing, opening their doors to online sportsbook and casino brands for the first time.
With other countries now seeing the benefit of regulation, we expect the region to continue on this impressive growth trajectory over the coming months and at Honoré Gaming we remain committed to helping operators leverage the huge potential the market has to offer.
Post-Covid, has Honoré experienced a noticeable uplift in operator enquiries and interest in the African market?
Absolutely. I must admit, I didn't expect for us to return to pre-Covid levels of activity for a number of years, but we have seen a surge in enquiries and operators looking to enter the African market over the past few months.
Africa is a sizeable continent made up of 54 countries, so there are always new opportunities coming to the fore that operators want to take advantage of and that is no doubt why we have not only bounced back from the pandemic period, but have been able to drive significant growth, too.
What is driving Africa's online gaming and sports betting growth, particularly the latter?
Across the region, there is a strong appetite for sports and sports betting. This, combined with improvements to infrastructure, data availability and technology, is a strong foundation for sports betting growth.
As more markets regulate, more brands enter the fray which means more players learn about sports betting and the operators they can use to wager legally and securely. This is a cycle that will continue, driving further growth in the market.
Where is Honoré Gaming currently live in Africa?
We are now live in 24 African markets, supporting more than 15 operator brands. Some of our operator partners take both our horse racing and sports betting solutions, with others taking one or the other.
As mentioned, we have become the go-to platform provider in French-speaking markets and are now pushing into East Africa with an English-language-speaking solution for operators targeting countries such as Kenya and Tanzania.
Earlier this year, Honoré Gaming rolled out a loyalty scheme specifically designed for the African market. Could you give us an overview of the programme? What does an African loyalty experience look like?
Our loyalty scheme has been developed specifically for the African market. It takes a level-up format with players able to earn reward points for every bet they place. The higher the expected margin of the bet, the more reward points the player receives.
There are six levels in total and the system has been designed in a way that makes sure that between 20 and 30 per cent of active players will be able to clear at least the first level of the scheme each month.
Players can see the current number of reward points they hold at any time, as well as how many points they need to reach the next level of the scheme.
The reward points they accumulate can be redeemed as cash or free bets each week. To ensure the loyalty scheme delivers fun and transparency, players can also see how many points they could earn based on the active bets they have placed.
Why create a dedicated scheme for Africa?
Because localisation is key for operators to succeed in Africa. That is why our loyalty scheme takes into account the average number of bet lines across the region – which ranges from seven to 10 depending on the country – and the day-to-day philosophy that most people adopt which is why it provides weekly redemption instead of monthly redemption.
Providing a loyalty system that embraces these cultural quirks is vital if operators are to retain players at scale.
Talk us through the development process – what market research was conducted, what were the findings and, ultimately, what did you find differentiates the African punter from other global markets?
Over the past 10 years, we have built a comprehensive understanding of what players across Africa want and expect from an online sportsbook.
This understanding, combined with data and working closely with our operator partners, enabled us to conceptualise, develop, fine-tune and then roll out our loyalty scheme quickly, efficiently and with great success.
The scheme has been live with a select number of operators in Congo Brazzaville, Chad, and Nigeria. Why begin with these specific markets?
These three countries have different levels of competitiveness; Chad is not very competitive with only two to three operators live, while Congo Brazzaville is much more competitive with more than 10 operators fighting for player attention. Then there is Nigeria, which many consider being the largest market in Africa.
By launching with operators in these three vastly different markets, we have been able to get a broad picture of how the loyalty scheme has been received, how it has helped operators to differentiate and ultimately whether it achieved the goal of retaining players.
What has been the impact of the programme on betting activity?
It has been a big success with those offering the loyalty scheme seeing an average 24 per cent increase in the number of bets being placed per player each month. We will continue to develop the loyalty scheme so that it can boost bet volumes and retention rates even further for our operator partners.
Where does Honoré Gaming intend to go next with the scheme? Expand in the three markets where it is already live, or expand into other African markets?
It will launch with all our customers across Africa and not just with our sportsbook partners as it is also compatible with horse racing, virtuals and casino. Of course, it is a strong selling point and reason for operators that are currently not using the Honoré Gaming platform to connect with us and learn more about how we can super-charge their loyalty and retention efforts.