By
Lewis
- 29 March 2021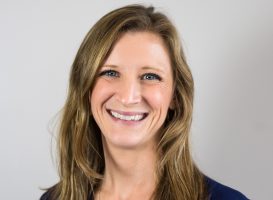 Nicole Pike, Global Sector Head of Esports and Gaming at YouGov
Esports and betting are both two quickly rising trends within the broader sports ecosystem. So, naturally, there is heightened excitement around the opportunity for these two forces to combine. But, do consumers share the same enthusiasm for the future of esports betting?
Currently, formalised betting on esports (via typical online betting platforms) is a very niche activity. According to recent YouGov data*, in the US, only two per cent of adults aged over 18 have bet on esports in the past year; in the UK the rate is even lower at one per cent.
By comparison, esports fans as a whole represent eight per cent of the US adult population and six per cent in the UK meaning a minority of an already small but undoubtedly growing audience are actively engaged in esports betting. Further, betters on esports are more likely to be on the upper end of the typical esports fan age scale (e.g. ages 30-44 vs. the younger and arguably more desirable 18-29 age group).
Of note, not all esports betters would consider themselves esports "fans" particularly over the past 12 months as esports and virtual sport events have filled the temporary void left behind by cancelled traditional sport events. Hence, from a pure penetration standpoint, betting is not an activity the majority of the esports audience finds integral to their overall fan experience.
And yet, the promise of opportunity and growth for betting in esports is undeniable. Both are growing at incredible speeds and being more widely accepted and supported with regulation and infrastructure in key markets and regions.
Further, the online platforms most esports events are broadcasted on are ideal for engaging viewers alongside match viewing. In fact, they already do so frequently via chat features, and Twitch has even experimented with a "Predictions" feature allowing viewers to wager Channel Points to bet on in-stream (though not necessarily esports-specific) outcomes.
But this also points to what I believe is the crux of how big esports betting will get, and how quickly. Gamers and especially esports fans who are more engaged with their favourite titles and the competitive scenes around them have been wagering in their own, unique virtual ways for years.
Year after year as I've conducted research on this trend, gaming-specific wagering opportunities like loot boxes and skins betting are consistently preferred to formalised, sports-like betting on esports. Fans find value in staying within the existing ecosystem, and many express outright rejection of turning to outside sources for gambling opportunities.
However, publishers are slowing beginning to change the tides and likely gamer and fan opinion with them by better enabling esports gambling via more open data sharing for in-game activities and outcomes. As with much in esports, here publishers also hold a significant amount of power both in fuelling the data that creates the odds for continuous in-game outcome and props better, and in signalling to fans that esports betting via traditional gambling platforms is indeed acceptable within the gaming community.
Nicole is one of the esports and gaming sector's most-respected experts, boasting over 13 years of experience in consulting, custom research, sales forecasting, brand tracking, and sponsorship measurement in the space. She has built her career collaborating with major players in the industry to build meaningful data streams and insights and shaping industry standards for measurement of esports.
In a role specially created for her at YouGov, Nicole is designing the future of the company's analytics in the esports and gaming sectors, building on what are already some of the industry's deepest and most sophisticated research tools.
*Source: YouGov survey conducted in February 2021, among US and UK general population consumers 18+ and monthly gamblers 18+.