By
Lewis
- 6 March 2019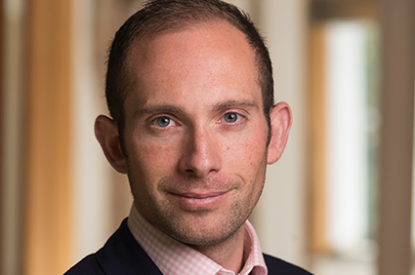 Quixant CEO Jon Jayal discusses the future battle for tech dominance in the gaming marketplace in 2019
The inspiration for the mechanical slot machine is believed to have come in the 1890s, when Liberty Bell was introduced with three spinning reels, each with five symbols.  Since this point, there has been an endless march of innovation, both in the imagination of game developers and the applicable technology at their disposal to incorporate these ideas into games.
The abundance of this technology, nurtured over time with the objective of unprecedented stimulation of players' senses, has never been greater.
Early game developers could never have imagined the multimedia rich titles which fill casino floors today.  The availability of widespread electricity enabled more complex electromechanical slot machines to be realised, which combined visual and audible elements within the experience.  Arguably the greatest evolutionary leap in modern times has been the introduction of computers to power video slot machines.
Many of the recent innovations which have dictated the direction of the slot machine industry have been driven by the consumer electronics market. Top-level tech giants – the likes of Google, Microsoft, Apple have unquestionably deep pockets and, with very few exceptions, prove to be the instigators of global change, motivated by the billions of consumer customers waiting to adopt their products. The core sectors for these behemoths are afflicted with none of the many burdens of compliance and regulation facing slot machine manufacturers, and in fact have operational dynamics which are almost entirely at odds with gaming.
As is the literal meaning of the word, consumers thrive, and in many ways rely, on rapid technology replacement and obsolescence.  This rapid upgrade cycle (which can be measured in months rather than years) is the engine that fuels the profits of their multitude of suppliers.
The gaming industry, however, operates in strictly regulated environments, with dynamically changing technology requiring careful management.  Whilst players expect every new game to offer features and experiences that embrace the latest innovations, developers have to balance this desire for the cutting-edge with the delivery of acceptable return on R&D investment. This is where dedicated suppliers, with gaming specific product ranges, play a role.  Through careful part selection and stringent management of obsolescence, specialist manufacturers of computer hardware like Quixant offer EGM manufacturers the benefits of regulatory compliant, pioneering solutions whilst avoiding the plague of end of life components.
The breadth of technology available to game developers today presents another challenge: navigating the elements which foster player appeal, alongside those which build unnecessary expense into machines.  Many of these concepts are also highly complex to implement, partly because the extreme levels of processing power required to realise them results in difficulties building the necessary electronics.  Furthermore, the solutions usually integrate both software and electronics hardware facets, both of which requiring a unique skillset.
The best design ideas can be unleashed by providing a unique portfolio of off-the-shelf tools which package regulatory compliant leading-edge computer hardware and software.  Their imaginations are no longer limited to the engineering skills available in-house.  A close partnership between these third-party firms has, time and again, proven to be of immense creative value, contributing towards a significant re-focussing onto the EGM supplier's primary objective and core competence – that of player experience. Quixant's application of extensive industry knowledge can facilitate the reaching of this goal.