By
Phil
- 26 September 2013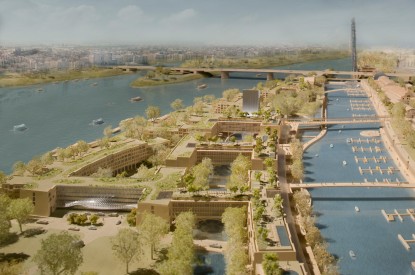 The Hungarian government is to buy back two properties on Budapest's Hajógyári Island for HUF4bn (€12m) from owners Plaza Centers which had planned a €1.5bn Dream Island.
Taking shape as a mini Las Vegas on the Danube island, Plaza had held a 43.5 per cent stake in Dream Island, a prestigious development on the Óbuda Island in central Budapest, with a land area of 320,000 sq. m. Plaza Centers had announced in January 2007 the launch of the construction of the Dream Island complex which was to include hotels, recreation facilities, a casino, a business and leisure complex comprising 350,000 sq. m. an opera house, theatres and harbours.
The project should have been completed with an investment of €1.5bn investment by 2012.
Following the failure of the project to materialise, he state has now opted to repurchase the land so that it can develop a social space there ensuring comprehensive means for active and passive recreational (sports and cultural) activities.
The buyback price will consist of HUF1bn worth of budget resources along with the termination of the current owner's casino concession, which could also cost up to HUF1bn.