By
Phil
- 8 September 2021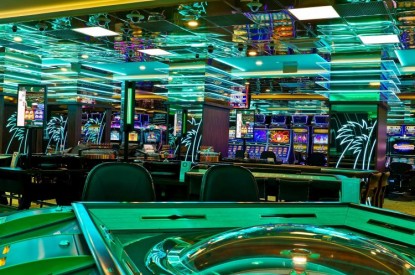 In an unprecedented but entirely legal move, Hungarian Prime Minister Viktor Orban has extended one of his main supporter's Budapest casino licenses until 2056.
The casinos are owned by Las Vegas Casino Group and operated by Diamond Gaming Casino. The extension of the five casino licenses, which were due to run out in 2024, have been confirmed on the government gaming authority's website.
LVC Diamond is owned 60 per cent by Istvan Garancsi, who owns companies in the construction sector and is a personal friend of President Orban's, and 40 per cent by Kristof Szalay-Bobrovniczky, who is married to government spokeswoman Alexandra Szentkiralyi.
An amendment to Hungarian gaming law meant that the extensions didn't need a tender, just a bidding process in order to go through. The casinos in question are the Atrium at the Eurocenter, the Corvin on the Promenade, Sofitel and the Tropicana casinos. They are believed to generate revenues of 10bn forints a year.
Brückner Gergely and Előd Fruzsina, journalists at Hungarian news outlet Telex, who broke the story, said: "We only learned about the decision from a reader's letter, but we found it on the Gambling Authority's page and there really are new licenses. The case will certainly and rightly stir up a political storm. Like so many other recent economic steps, foundation, long-term contracts, multi-year personal appointments, this concession will take an important sector of the economy out of the control of the next governments."
They added: "It was possible for the Minister or the central body responsible for the state supervision of the organisation of gambling to reallocate the concession if half of the original duration of the previously concluded concession contract had already expired. The explanatory memorandum stated that this would ensure that the state secures revenues from concession fees in the long run, although this was not very convincing even then, as it is negligible at the budget level, with a few tens or hundreds of millions per year per casino. LVC Diamond's concessions won in 2015 would have expired at the end of 2024, so it fell into the category where the contract could already be re-entered into. Another passage in the law states that 'a contract may be concluded with a reliable gambling operator without a public tender', meaning operators may re-apply for the concession through a bidding process."
In total Hungary has 11 casinos with venues in Debrecen, Nyíregyháza, Győr, Pécs and Miskolc, as well as an Austro-Hungarian mixed-ownership casino in Sopron, 51 per cent owned by Casino Austria.