By
Phil
- 29 January 2016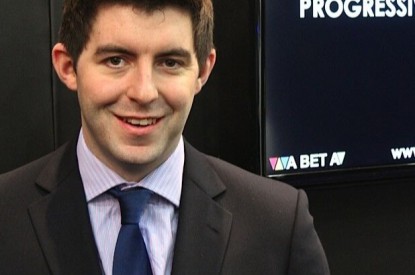 A Bet A will be showing a Smart Screen product at ICE Totally Gaming.
The new betting shop display product finally removes the discrepancy between the odds shown on the tills and the customer's screen.
Operations Manager Jason Hardman, said: "A Bet A started off life servicing the UK's retail bookmakers, focusing for the most part on horse and dog racing. Over the last twenty years those have changed beyond all recognition in order to cater for the changing tastes and requirements of their customers. What hasn't changed is the desire to place and capture a bet as quickly and efficiently as possible."
"To make that process easier and more transparent we introduced a new betting shop display product at the back end of last year which finally removes the discrepancy between the odds shown on the tills and the customer's screen. These Smart Screen prevent the sort of latency issues that have plagued the retail industry for years, becoming a major cause of customer dissatisfaction. These are currently being rolled out to clients who also use our EPOS systems, with which they dovetail, but we are also getting enquiries from further afield. Those EPOS systems are changing too, and we will be showcasing our ability to plug in tablet-sized devices into retail estates," he added.
Also proving popular, is the development of the Punter's Jackpot, a brand new virtual racing-based pool bet which is designed to boost retail revenue streams. Launched in association with Kiron Interactive, this Superfecta product is available in licensed betting offices every 15 minutes throughout the trading day, providing customers with the chance to win a prize expected to reach around £15,000. Those placing a £1 bet on the first four horses in 14-runner races on Kiron's Dashing Derby virtual racing will scoop or share the winnings, with jackpots rolling over if they are not claimed.
"Pool betting is a specialism of ours and we recently finalised a deal to allow British and Northern Irish bookmakers to bet into the UK tote pool," Mr. Hardman added. "The system is now being adapted to allow bookmakers in the Republic of Ireland to bet into the pool too, along with others overseas. This expertise spreads far beyond the system's traditional heartlands, however, as an exciting forthcoming deal in Africa will demonstrate.
But it's not all about retail at A Bet A, we are doing more and more for online and mobile-focused companies too. For many of these football and other non-racing markets are key and our tailored sports betting platforms and Apple/Android apps can cater for the needs of operators both big and small. Above all else we offer a tailored solution. So for any operators look to switch from existing technology to a more dynamic supplier, or those who are looking to make their first moves in the market, we'd be happy to talk to you on stand S1-310 at ICE."