By
Phil
- 26 January 2015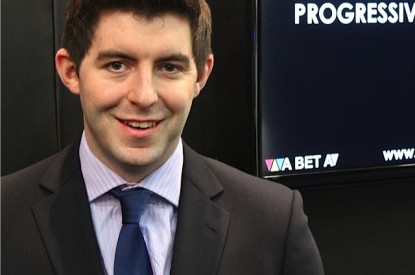 A Bet A will be showcasing its new Smart Screen display product that prevents latency issues that have plagued retail bookmaking for years.
This finally removes the discrepancy between the odds shown on shop tills and its customer-facing screens, a persistent source of dissatisfaction among punters.
Other system benefits include cutting out the need for in-venue graphics control hardware and the need for an expensive installation process by on-site technicians.
Controlled by the in-shop EPOS terminal, the Smart Screens prevent any risk of data relay and can be delivered where appropriate over a wide-area network to licensed end users.
As well as in-shop EPOS developments, A Bet A will be unveiling new technology that will aid both customers and bookmakers in remote locations.
The new platform will provide an ultra-portable, all-encompassing mobile EPOS solution for emerging markets at an unbeatable cost.
A Bet A describes its EPOS as 'the most fully functional product on the market; and is now used in numerous traditional betting shops, modern betting lounges and kiosks around the world.
It can be used as a stand-alone device or linked back to a head office site for liability control and event management.
Operators can also configure it to control their credit business within a shop environment as a small call centre would.
Working in tandem with A Bet A's EPOS system is their BetMaker device, a pre-authorised betting slip creator which is a unique and valuable addition to the betting shop environment.
This allows customers to browse and compile their own bets on the shop floor before then bringing them to the counter for validation.
In addition, the company offer self-service betting terminals that provide customers with a full range of sports betting opportunities, including virtual sports, in-running betting, and traditional fixed odds.
They can be tailored to incorporate the bookmaker's own branding, graphic design and racing rules.
So too can A Bet A's online sportsbook product, which is fast, flexible, and compatible with call centres and gaming platforms.
This enables customers to place a bet, play games or view account information with a single account reference number.
Ease of transaction will too feature prominently for A Bet A at ICE 2015, with a number of new products and services set to be revealed that are designed to make life easier for those wanting a wager.
A Bet A will be demonstrating its full product at ICE on stand S1-310.