By
Phil
- 1 February 2018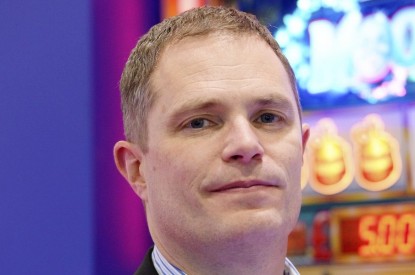 Reflex has expanded the distribution network for its' online gaming offering following a Remote Game Server (RGS) agreement with Malta licensed Leander.
The agreement, which will be officially confirmed on the opening day of ICE London (10am, 6th February, Stand S8-110), complements the existing RGS contract with Gameiom Technologies, struck last year.
Commenting on the latest stage of the Reflex journey into the online gaming space, which in the last 12-months has seen the company make high profile appointments to its development team as well as secure content supply deals with BetVictor and William Hill, Chief Product Officer, Mat Ingram, said: "Leander has a unique customer base which will connect our games content with key players, including Stars Group and Betsson.
"Reflex and Leander share a number of characteristics not least in term of the dynamics and philosophies which drive our respective businesses. There's no doubt that smaller, agile enterprises tend to work most effectively together and we are looking forward to developing the full potential of what promises to be an exciting relationship and one that will complement the highly successful distribution agreement that is working so well with Gameiom Technologies."
Looking ahead to ICE London, Mat Ingram said: "This will be the third year that we have been at ICE since Reflex launched its online offering. Each year we have made really positive progress in our development, resource and ability to deliver top tier gaming experiences. For the first time in 2018 I believe we can demonstrate that we are genuinely a cross channel games developer following the alignment of our development teams for land based and online which enables us to make the most of our game assets and our IP.
"The conversations that take place at ICE are like gold dust and we are all looking forward to the opportunity to build on the relationships we have in place and to open up new conversations and new relationships. There's a genuine momentum in place at Reflex and a confidence that 2018 could be a particularly positive year for the company."
In land-based gaming Reflex will be using ICE to officially launch the all metal construction GamePro cabinet which has been over 12-months in development and testing. GamePro will house all of Reflex Gaming's new B3 compendiums with a phased introduction of Category C content taking place during 2018.