By
Phil
- 1 February 2019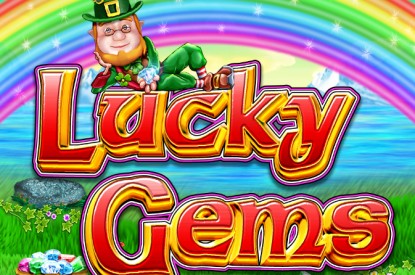 Stakelogic is looking to surprise the UK market at this year's ICE with a series of new games designed specifically for it, following a unique partnership with Reflex Gaming; one of the biggest producers of land-based slot machines in the UK.
As a result of this partnership, Stakelogic will produce a wide range of on-line casino games based on popular, well known, UK slot machines, tweaked as twin players, four players, and enriched with stunning features and/or jackpots. The partnership aims to create 'hyper-local' specialised content.
Stephan van den Oetelaar, Chief Executive Officer at Stakelogic, added: "The unique partnership between Stakelogic and Reflex Gaming has already resulted in the development of spectacular online versions of the famous Reflex titles ´Lucky Gems´ and ´Wild Moon´, whereby Stakelogic again proved its technology leadership by creating advanced Quattro versions of these popular games.
The Stakelogic Quattro games enable players to choose to play 1, 2, 3 or 4 instances of the same game simultaneously. It resembles the experience of playing several slot machines at the same time in an arcade. It is obvious that the partnership with Reflex enables Stakelogic to produce top-class games for the UK market. Popular games, which have been commercially successful in the UK for many years, will become available online. I am very proud that we can show the online versions of 'Lucky Gems' and 'Wild Moon' to you at ICE London 2019."
Furthermore, Stakelogic will show its new games The Book of Adventure and The Book of Cleopatra. Both games were introduced in Q4 2018. Both games have been top performers since the go-live with our clients.
Stakelogic will also introduce some new 'classic' fruit machines as on-line casino games which have proven to be 'evergreens' in Western Europe, alongside its newest dice games.