By
Lewis
- 18 March 2021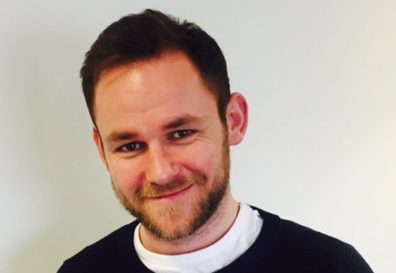 John Gordon, CEO of Incentive Games, explains how the developer devolves its games for the African market's less developed architecture. John offers a compelling argument for operators to truly look after their customers through entertainment, rather than viewing them as commodities.
How do you approach the challenge of effectively adapting your free-to-play and pay-to-play products for the African market?
It was a baptism of fire when we first tried to adopt what we had created in the UK around seven years ago. We took our high-end native apps over to Africa for some of our clients in the region and we found they just didn't work.
The handsets that could receive the material just weren't working quickly enough and there were multiple issues with the network. We had to attack each one of these barriers individually to essentially devolve what we create in the UK and US, so it was suitable for use in the African market.
For every high-end game that works for smartphone and desktop, we then have to create a different application that works on Opera Mini Extreme, Nokia 3210 and other network browsers.
From a technical perspective, how do you adapt games to users on low-end handsets and restricted java-script browsers whilst maintaining gamification mechanics? How do you deliver a compelling UX whilst remaining light and accessible on low-end devices?
With great difficulty. We start off by designing the high-end version using the gamification mechanics we think will work best following focus groups and testing. Once we have the desired conversions, metrics and data, we then begin the process of devolving the game into a lower end version.
This means removing all JavaScript and any dependencies for high-end handsets. We reduce all the data, so any images are converted into icons, but we try to keep the colours the same and make it look as close as possible to the high-end version.
There is not a lot of material available on how to write code for Opera Mini Extreme, so troubleshooting is more a case of trial and error. We are now at a point where we are efficient, but it has taken about six or seven years to get here.
Are Incentive Games the best in the market at devolving high-end games for markets with less developed architecture?
We are the number one worldwide for free-to-play in terms of entries per day and we've got a rich history of doing just that for eight years. In the UK, one of our games was the number one application on the App Store on a few occasions, and we have standout products in the US and Asia. We have built up a strong catalogue of games and shared experience.
Our methodology of examining the science behind game design works and we're lucky enough to have caught the attention of some of the world leaders in gamification who are investors in the company, such as Yu-Kai Chou (who wrote the book Actionable Gamification: Beyond Points, Badges and Leaderboards). We are steeped in a tradition of being at the forefront of gamification and putting products first and creating free to play games.
Our clients then started asking us to do virtual products and jackpot games, specifically for Africa, which we now use worldwide. Incentive Games has branched into other verticals, but everything stems from products, user experience and gamification.
The industry makes the mistake of treating the user as a commodity instead of entertaining and engaging them. Rather than increasing GGR every day, operators should be focusing more on keeping players on their site longer by entertaining them and offering a pleasant experience.
I think our approach has shaken up the industry with regards to looking after the end-customer. I see our products as being complimentary in markets such as the UK where responsible gaming initiatives make things easier for players to keep control of their activity.
Do FTP games prove a particularly powerful acquisition and retention tool in Africa because there isn't that KYC focus?
It's a good question because we work across Africa with different types of clients that have different needs when it comes to the onboarding experience. Millions of Africans play our FTP games. As a company, we like to work with forward-thinking companies that do the KYC processes you would expect in the UK.
A lot of operators in Africa now do this KYC because they are based in regulated markets. It is almost like we see a shift in the grey to white market worldwide. Looking after the end customer is the most sustainable way to grow and build a long-lasting, responsible company. In short, I think it is counter-intuitive not getting to know and understand your customer.
How are the metrics of success for FTP games different between emerging and mature markets?
In the past, we have needed to educate clients about the value of FTP games. Initially, you would think the value was in the upsell. For example, we can see Harry Kane is in your fantasy team, and he is 4/1 to score the first goal in the next match.
Although we do have the industry's greatest conversion rate from using this mechanic, it is a little bit short-sighted because over time, the customer will retain on the platform much longer if you give them regular FTP content. It's not just about the one conversion but about changing the life span of the customer from three to six months.
You can then measure from the six months of all the users playing free to play games, how many of them converted into a depositing player? You'd be surprised by the results. Most of the time it is over 50 per cent. On the initial upsell piece, it is between 10-20 per cent.
It is all about creating a hub of enjoyment and entertainment by offering bespoke products and original content. This gives players longevity on your site and keeps them brand loyal.
Another metric we use is the bounce rate. A lot of what we do is about making our games user friendly. If your bounce rate is too high, it's not easy enough for the user to understand. The key thing we have found is what we call the 'internal trigger'. 80 per cent of users who played one of our games for four weeks continued coming back to play it for an entire football season.
In other words, by the fourth time they play our game, the user will most likely stay for the nine or so months. You then don't need to market to these customers because they develop this internal trigger in their head to come onto the site.
Whilst the cost of recruiting players via local advertising remains low in the African market, are FTP games being marketed correctly? What is the correct approach?
Obviously, this is something which is down to the clients we provide our software to, but we have marketing techniques within our games. For example, if you enter a dream team or fantasy game, we use a social growth technique that incentivises players to invite five others to join their league in return for, say, 200 Kenyan shillings going to the winner.
Players are then motivated to sign up their friends as whoever comes top of the league wins the free money. Our client has just acquired five new players for 200 Kenyan shillings, which is extremely cost-effective. FTP game's in Africa with good usability will always get great traction, no matter what the channel is.
2020 saw virtual sports take on a new importance, particularly in African markets where the format was already popular. What can operators do to maintain the popularity of virtuals and increase the revenues they attract?
Virtuals are phenomenally popular and, of course, last year's suspension of major sporting activities saw a significant spike. It was like every operator was clambering to sign up for our content. The reason it is so popular in Africa is probably its jackpot nature – the chance to win a huge jackpot with a low stake.
The trust level is there because virtuals are on a schedule meaning everyone on the site is playing the same game. We have taken the gamification techniques from our FTP games and put them into our virtuals to take on a whole new level.
We combined virtual sports with our score predictor FTP game to create a brand-new game where users predict a series of virtual sports results and whoever gets the most points by the end of the day wins some merchandise.
This format got so popular in Africa it drowned our servers. We were getting people playing 96 times in a day – effectively playing for 24 hours and it's completely free to play. The average was 22 times a day, equivalent to around four or five hours.
Economic indicators point towards a period of technological advancement and shift in socio-economic dynamics for African consumers. Do you anticipate significant changes to the African gaming market in the years to come? If so, will there be a gradual reshaping of the African betting consumer?
Our business has done very well, focusing on very high and low-end technology between different markets but, being honest, I think those times are changing.
We have had to turn down some of our clients who ask us to build games for Opera Mini Extreme because we see data being more readily available for the average user and, consequently, a growing trend in data usage. Low-end handsets are becoming obsolete. Whilst we do cater for very low-end tech, I think there are only two to four years left.
I foresee our African clients demanding high-end products on a par with America and the UK in this decade. Currently, high-end products in Africa don't get the same level of finesse as in other countries.
I expect them soon to be demanding the slickness of switching between screens and function buttons – just having a little bit more fluency. African betting shops need more original content than just a spin to win with a virtual match on the TV.
With this in mind, we have a few products up our sleeve tailored towards this next generation of retail and online African customers.