By
Phil
- 24 January 2017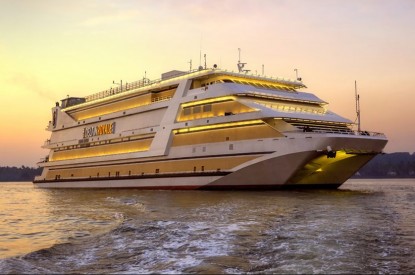 The Congress, a political party in Goa, has vowed to ban and remove all floating casinos permanently from its rivers, putting between 5,000 and 10,000 people out of work.
Congress Chief Luizinho Faleiro said: "We will ban both off-shore and on-shore casinos. In the first phase, off-shore casinos will be removed. Those on the shore too will be closed at a later stage. I don't think that there are much Goans working at these casinos."
Goa has six offshore casinos operating on small cruise ships and twice that number operating onshore in five star resorts.