By
Phil
- 6 March 2014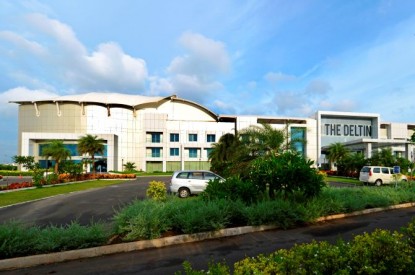 The Hotel and Restaurant Association of Western India (HRAWI) has asked India's Central government to allow them to operate gaming machines in Daman, Diu and Dadra and Nagar Haveli to boost tourism.
Vishamber Shewakramani, Chairman, Daman Diu and Silvassa sub-committee of HRAWI, said: "The Union Territories could be developed as gambling hot spots as they are strategically located between Gujarat and Maharashtra. Enabling gaming machines and casinos in Daman and Silvassa will help in attracting more tourists. Goa is the only destination in the country where casinos and gambling are allowed. The gamblers have to go all the way to Goa to get that ultimate gaming experience. If Daman and Silvassa get the casinos and gaming facilities, then these places could attract big hotel chains too."
The request comes as Mumbai-based hospitality firm Delta Corp plans to commence operation of a hotel- casino in Daman.
Its shares rose 1.87 per cent to Rs 106.15 after the company said it was gearing up to launching The Deltin, a 176-room property in Daman that will become the region's largest destination for gaming and hospitality. The Deltin is the latest offering from Delta Corp following the recent launch of Deltin Royale, India's largest offshore gaming vessel in Goa.
Delta Corp confirmed it will soon operate a casino covering 60,000 sq. ft. It is in the process of getting a 5-star certification for the hotel, and will subsequently commence casino operations, the company stated.
"The opening of The Deltin is a milestone for us and underlines our efforts to provide luxurious yet accessible gaming and hospitality destinations in the country. I am confident that it will reshape the face of the industry in India," said Jaydev Mody, Chairman of Delta Corp.
The Daman Casino will benefit from its proximity to major urban centres such as Mumbai, Pune, Surat, Vadodara and Ahmedabad, as well as other major cities in the West and North.
Delta Corp owns three casinos, of which two are currently operational, and two hotels in Goa, as well as the luxury hotel in Daman. It holds three of the five gaming licenses issued in Goa.