By
Phil
- 16 July 2020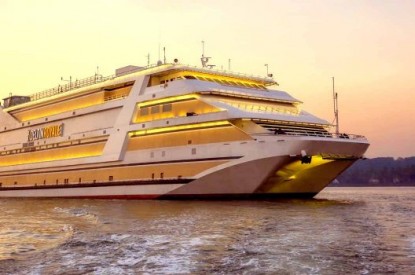 Indian casino company Delta Corp generated a consolidated net loss of Rs 28.24 crore (US$3.8m) in the first quarter until June due to the coronavirus closures although its online poker site Adda52.com, online rummy site Adda52rummy.com and online fantasy sports site LeagueAdda.com all saw strong revenue growth.
Delta Corp operates three of the six offshore gaming licenses issued in Goa, one land based casino in Goa and one in Sikkim; and three online gaming sites
The company said: " Due to the lockdown, online activities and useage general has gone up. Online gaming is no different and has benefitted from increased online activity. Adda52 has seen a revenue surge and growth at a faster pace than normal during these times. Further, the Group is debt free and the management believes that it would have adequate liquidity available to honour its liabilities and obligations, as and when due. The management will continue to monitor material changes to its COVID-19 impact assessment, resulting from the future economic conditions and future uncertainty, if any."
Consolidated sales fell to 74.08 per cent to Rs 48.34 crore whilst group-wide revenue dropped by 68.5 per cent for the quarter to Rs61.31 crore (US$8.1m). RS 57.07 crore was generated from online skill gaming, marking a 60 per cent year-on-year increase for the division.
The operator wants the government of Goa to waive its licence fees during the lockdown period.
It said: "Due to the COVID-19 pandemic and the consequent lock-down announced by the Government of India, the operations of the Company were suspended
since the third week of March 2020. The Government has announced phased lifting of lock down. The general expectations are that normalcy could be gradually restored during the financial year ending March 31, 2021.The company and the entire casino industry in Goa have made a representation to the Government of Goa, seeking a waiver/reduction/proportionate payment mechanism for the period of shut down. Due to the pandemic situation, the stress on the operations and the representations made, the management is hopeful that the Government of Goa may consider its request, favourably."
Union Gaming analyst John DeCree believes the company's online arm could reach Rs 230 crore (US$30.5m) by the first half of 2022.
"This would suggest the online gaming business is worth more than the current market cap of the entire company today," Mr. DeCree said. "Similar to trends seen in the US and around the globe, Indian consumers have flocked to digital and online entertainment channels during the lock down. The online gaming segment is already a high-growth business for Delta Corp but the lock down has accelerated consumer acceptance and customer acquisition. This segment has long been an undervalued and underappreciated component of the company's business and growth profile that can no longer be ignored."