By
Lewis
- 31 August 2021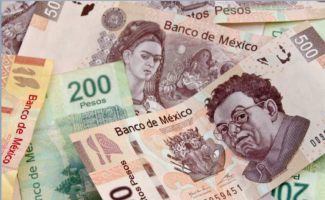 Corruption in Latin America has taken an irreversible toll on its economy and its people. Cynicism towards politics is well justified in jurisdictions where the majority of lawmakers are interested only in lining their own pockets and ensuring the continuation of their own power.
Systematic corruption prevails in every aspect of daily life and things are getting worse rather than better. According to the annual survey of 15 Latin American countries compiled by the Americas Society/Council of the Americas and Control Risks, Latin American nations' capacity to fight corruption decreased over the past year as the coronavirus pandemic absorbed resources and offered politicians in some countries the space to weaken judicial bodies.
Just a few examples give a glimpse of the scale. Provinces in Argentina have seen governors rule more like feudal lords rather than elected public servants. Politicians from both side of the political divide have been accused of breathtaking acts of corruption, yet face no prospect of ever going to jail.
Vice-President Cristina Fernández today serves as deputy to President Alberto Fernández Kirchner. Kirchner was President from 2007 to 2015. She now faces nine charges of corruption. According to the prosecution, at least US$160m was paid in bribes during the 2003-2007 presidency of her late husband and former President Néstor Kirchner alone.
In Venezuela, citizens face shortages of food and medicine, rising homicide rates and wide- spread malnutrition. Last year, the annual inflation rate reached a staggering 6,500 per cent. In March, a US court indicted President Nicolas Maduro for narcoterrorism and conspiracy to smuggle cocaine into the United States.
In response, the US Department of State announced a $15m reward for information leading to his arrest or conviction. Venezuela has now become a "mafia state" – a state that has effectively been criminalised.
At the same time the aftershocks of the largest corruption scandal in history are still being felt all over the region. Beginning as a small investigation into money laundering in 2014, Brazil's Operação Lava Jato ("Operation Car Wash"), ultimately led to prosecutors uncovering how politicians systematically conspired with executives at companies such as Brazilian oil giant Petrobras, and construction giant Odebrecht, to inflate government contracts and keep the proceeds for themselves and their parties.
The investigation led to the arrest of former presidents, Luiz Inácio Lula da Silva, of Brazil, politicians from Brazil's largest parties, presidents of the Chamber of Deputies and the Federal Senate, as well as state governors and businessmen from large Brazilian companies. At least 11 other countries were involved, mostly in Latin America.
This includes the former president of Peru Alejandro Toledo, who is wanted in his home country on accusations of taking millions in bribes from Odebrecht. Meanwhile the sons of ex-President of Panama, Ricardo Martinelli, have been accused by the US Department of Justice of having been intermediaries for the payment of about $28m in bribes from Odebrecht to a high-ranking Panama official between 2009 and 2014 while their father was in office. Brazil is now seeking the arrest of former Paraguay President, Horacio Cartes, as part of the anti-graft probe.
Other scandals continue to engulf politicians. Former Ecuadorian President, Abdalá Bucaram, is under arrest in connection with a corruption investigation linked to the coronavirus pandemic. The United States has arrested a former cabinet minister in the interim government of Bolivia's ex-President, Jeanine Anez, on bribery/money-laundering charges. It is therefore no surprise then that corruption has played a huge role in shaping gambling legislation in the region.
The industry has been plagued by scandals linked to politicians at the highest levels. Indeed, one of the reasons why gambling has taken so long to gain approval has been the corruption scandals linked to the industry.
Here we look at some of the most high profile cases from links between organised crime, lawmakers and The Animal Game in Brazil, to the continuing controversy over licences in Mexico.
Does the nature of Latin American politics make a well regulated and fair landscape for operators impossible? Are lawmakers even capable of ensuring an even playing field for operators in the future?
Paraguay
The gambling board is underfunded and understaffed and successive heads have been asking for more independence and authority.
One of the largest casino openings for many years came to an end in Paraguay after The National Gambling Commission of Paraguay (CONAJZAR) cancelled the public bidding for a casino in Ciudad del Este.
Plans for the large scale casino resort, total investment of which could would have stood at as much as US$70m according to some estimates, had to be abandoned over claims that lawmakers had unlawfully paved the way for the use of government land. The scandal even went as high as the office of the President and soon enveloped a number of other high rankling politicians as well including the city mayor and the head of the gaming board.
The charges, which were later dismissed, were put forward by the Union for Paraguay's National Ports Authority (ANNP) which argued that the defendants had unlawfully paved the way for the use of the institution's land for the construction of a hotel and casino.
Allegations of corruption have also surrounded the tender for sports betting after the market was finally opened up for expansion. In February 2018, the Comptroller General of the Republic of Paraguay (CGR) recommended that the bidding process for sports betting be declared void. The CGR asked that the licence awarded to Daruma Sam (Apostala) be revoked.
All the same Daruma Sam was granted the exclusive right to offer sports betting ahead of the last FIFA World Cup for the next five years. Under the terms of the contract Daruma Sam has the obligation to open as many as 200 sports betting shops throughout Paraguay.
Three complaints were put forward alleging that the bidding process had been prepared with the intention of favouring one of the participants
over the others. Accusations alleged that the tender had been stacked in favour of Daruma Sam SA which has ties to local government officials as well as members of the gaming board itself, according to local news sources. The CGR had also argued that the tender was monopolistic in design and was therefore incompatible with the constitution.
OUTLOOK
Casino tenders have failed for years even when the tourism industry was doing well amidst calls of foul play. The gambling board itself is underfunded and understaffed and successive heads of the Gaming Board have been asking for more independence and authority. Meanwhile, yet another corruption scandal is breaking over the granting of a slot machine licence to a private company.
Senators have argued that Conajzar's contract with local gaming company iCrop to permit slot machines outside of casinos and slot parlours was a way of bypassing local gambling laws and legalising them.
At the request of Minister Óscar Llamosas, the Treasury has begun an investigation into the running of slot machines outside of casinos. Conajzar hired iCrop directly and granted it the power to register, regulate and collect the fees.
Colombia
Colombia is now held up as one of the bright spots in the region with an efficient gaming board, which has worked closely with local governments to crackdown on illegal gambling while opening the online market.
The original gaming board (ETESA) had to be disbanded after several arrests were made in 2009. A full scale enquiry was launched as it was discovered that members of ETESA were routinely turning a blind eye to illegal slot parlours in return for monthly cash bribes.
The following year former President Alvaro Uribe (now himself being probed by the Supreme Court for procedural fraud, bribery and witness tampering), officially announced he had issued a decree whereby ETESA would be entirely disbanded.
Although the situation has improved a great deal since then, the new board has not been scandal free. Far from it. In March 2017, the Prosecutor's Office arrested a number of officials belonging to Coljuegos (Coljuegos replaced ETESA in 2012), as well as other public officials for corruption. The arrests were made for alleged irregularities over the issuing of licences for gaming.
The Prosecutor's Office arrested 31 people in all. Investigations into members of the board and former members of ETESA began at the start of 2016 after an audit report carried out by the Agency of the Inspector of Taxes, Rents and Parafiscal Contributions, which discovered serious irregularities in both ETESA and Coljuegos. The investigation found both bodies had awarded irregular contracts to casinos to operate machines illegally.
The case reached the National Directorate against Organised Crime of the Prosecutor's Office and together with the anti-corruption group, Dijin, they began an investigation.
According to investigators, local gaming officials turned a blind eye allowing gaming establishments to operate without having to meet their full legal requirements under law, in return for kickbacks.
After more than a year of investigation, they found that those who had been put in charge of the industry were the same individuals involved in a network that allowed and promoted the use of illegal machines. Additionally, they had even warned some owners of illegal devices when officials were going to carry out an inspection. "It was like the mouse guarding the cheese," one of the investigators told local news portal, Semana.
OUTLOOK
Colombia is now held up as one of the bright spots in the region with an efficient gaming board, which has worked closely with local governments to crackdown on illegal gambling, while opening the online market. However, government corruption has plagued the industry for years and still continues to do so.
Argentina
Corruption remains rampant in Argentina. Gambling continues to be regulated on a state level meaning more opportunities for graft.
One of the key and most controversial figures in the gambling industry for many years was Cristóbal López. Cristóbal López first began running gaming establishments in the southern province of Chubut in 1992 and then quickly expanded gaming operations, Casino Club, into the provinces of Misiones, La Pampa, Mendoza then later Santa Cruz, during which time Nestor Kirchner was governor.
Casino Club was granted permission to run three casinos in Santa Cruz during the time the Peronist leader from the southern province had served as governor.
Two years later, once Kirchner was President, Casino Club was granted the right to run the slot machines in the racino in Buenos Aires. Furthermore ( in one of his last acts in power before his wife Cristina Fernández de Kirchner took office), by Presidential Decree, he ordered that an additional 1,500 slot machines had to be installed on top of the 3,000 already then in operation. He also extended the licence of the racino for a further 15 years.
Although not directly related to his gambling business, López was arrested in 2017 over tax evasion charges for the staggering sum of US$500m.
On a smaller scale, authorities have been bribed in order to look the other way so that illegal gambling rings can continue to operate.
In 2016, police found envelopes stuffed with cash which had been earmarked to bribe corrupt police officers from a number of municipalities in the province of Buenos Aires, so that they would turn a blind eye to a large scale illegal betting operation in their respective jurisdictions.
Each of the 15 envelopes had the names of police stations and in one case a police division written on them, all belonging to the western suburbs of Buenos Aires.
OUTLOOK
It is highly unlikely that things will change for the better in the near future. Corruption remains rampant in Argentina. Gambling continues to be regulated on a state level meaning more opportunities for graft.
Brazil
If a full scale industry is given the green light, the Prosecutor's Office has argued that rather than increasing tax revenue for the state the new gambling laws would lead to an increase in money laundering and tax evasion.
Often described as Brazil's national vice, the jogo do bicho (animal game) continues to play a profound role in Brazilian politics. Founded in 1892 by the Baron de Drummond to promote a zoo on the outskirts of Rio de Janeiro, every ticket to the zoo bore the image of an animal.
Tickets were soon on sale via unofficial bookmakers or "bicheiros" throughout the city. The municipal government made its first attempt to shut down the game shortly after that and it was later banned by the national government, but nothing the government has ever done has been able to stop it. Today, the game is estimated to provide a livelihood for as many as 400,000 people.
The game is particularly popular in Rio de Janeiro where it is still controlled by criminal organisations. These illegal gambling mafias have long ties to politics, especially right wing politicians, during the military dictatorship wherein they cemented their control and expanded their network. According to local press, they also continue to back right wing politicians, including President Jair Bolsonaro.
Policemen, politicians, judges, public servants, and other people in power have profited for decades from the game. Today, number game racketeers have expanded into the running of slot machines, while corrupt military police get a kickback for looking the other way. Arguably the most famous bicheiro of all was Castor Gonçalves de Andrade e Silva in Rio de Janeiro. Castor was a benefactor of the Brazilian Carnival, a patron of a samba school and involved in football.
Castor died in 1997 of a heart attack. The repercussions of his death are still being felt today. Before he died, Castor divided his estate into two parts: his son Paulo "Paulinho" Roberto de Andrade, inherited the jogo do bicho interests, while his son-in-law Fernando de Miranda Iggnácio received the slot machines and video poker side of the empire. This sparked a turf war. Paulinho Andrade was murdered a year later.
Fernando Iggnácio de Miranda was executed in a gang style killing in 2020. Indeed the animal game is so pervasive that it almost took down the government. In 2004, Brazil was hit by one of the largest political scandals in its history during the so-named "Mensalao Scandal," (big monthly allowance). The central allegation of the case was that illegal payments and benefits were paid to members of Congress in return for supporting the government in crucial votes.
The Mensalao scandal came to light in 2005, but the sentences were handed down at the end of 2012. Over the course of the trial, 25 people were convicted for setting up a scheme that used public funds to pay coalition parties for political support.
Gambling played a part in this because in February 2003, Magazine Época published a report into Waldomiro Diniz, then the president's liaison to Congress. He was seen on a two-year-old videotape apparently soliciting hundreds of thousands of dollars in campaign contributions from the boss of the animal game, Carlos Augusto Ramos, in return for political favours.
Ramos was part or full-time owner of numerous bingo halls, where it was alleged he used to launder money generated by the jogo do bicho. Diniz had been serving as director of the Lottery sector of Rio de Janeiro. During the recording he agreed to rewrite an online lottery contract so as to favour Ramos.
In return, the numbers game boss agreed to contribute more than £50,000 to the Workers' Party candidates during the 2002 general election and to pay-off Diniz too. President Lula tried to ban bingo halls outright in order to ward off a congressional probe into the accusations. 30,000 bingo hall employees took to the streets in protest, but Lula went ahead and banned bingo halls anyway.
OUTLOOK
Fears persist that any large scale casino project could be used as a way to launder money. If a full scale industry is given the green light the Prosecutor's Office has argued that, rather than increasing tax revenue for the state, the new gambling laws would lead to an increase in money laundering and tax evasion.
In addition the size of the industry could easily overwhelm supervisory bodies. Meanwhile, the animal game is so deeply entrenched in the culture that it is now impossible to eradicate. Local state governments are now launching their own versions of sports betting, meaning less federal oversight. If casinos are given the green light, corruption scandals will follow.
Mexico
In June 2021 Mexico sought to tighten control over financial operations in casinos and gaming halls. SEGOB and the Financial Intelligence Unit (FIU) signed a collaboration agreement to prevent and combat possible acts of corruption linked to the gaming and betting sector.
In Mexico, the number of casinos on record in the Ministry of the Interior do not tally with numbers kept by municipal governments. As such, Mexico overall presents a chaotic gambling landscape, dominated by a handful of players who have political connections in the highest places.
In addition to close political ties between gambling tsars and politicians, local judges often provide legal relief by blocking government sanctioned closures. Indeed, the issue of local courts and casinos is one of the most controversial aspects of the Mexican gaming industry and many casinos have in the past been able to remain open or avoid closure after they have sought protection in local courts.
In 2014, Mexico's Federal Judicial Council suspended two federal judge magistrates and an additional federal judge, for allegedly issuing rulings favouring one of Mexico's leading casino operators. The suspensions followed an extensive anticorruption investigation involving the Mexican judiciary and the casino industry dating back to 2011.
In November 2014, a Mexican Court upheld the revocation of the licence granted in 2005 to Entretenimiento de México (EMEX ).The licence allowed EMEX to operate 50 casinos for 25 years. Owned by brothers Arturo Rojas Cardona and Juan Jose Rojas Cardona, EMEX was one of the largest operators in Mexico.
The Judiciary Council determined that it was fully demonstrated that a federal judge had acted irregularly in resolving a number of lawsuits related to the granting of permits for the operation of casinos owned by Juan José Rojas Cardonas, the so called "Czar of Casinos." The Supreme Court of Justice confirmed the judge's definitive dismissal, who while working as a federal judge illegally received more than $20m pesos allegedly in return for favouring the operation of casinos.
Gambling related corruption goes back to the very beginnings of the casino industry itself and it is believed that lawmakers use casinos to tap into large amounts of cash in order to fund political campaigns and make themselves even richer. The fact that there is no comprehensive law in place has only served to enable corruption further.
In 2005, President Vicente Fox added new legislation as an appendix to the law granting the then head of the Minister of Interior (SEGOB), Santiago Creel, the power to grant licences. Before leaving office in 2005, Creel granted 763 licences to gaming parlours all over Mexico, many of which were granted to one single operator.
For years SEGOB has been plagued by rumours of corruption specifically over the "trafficking" of casino licences. Mexico's Attorney General's Office investigated SEGOB over licences granted during the last months of the Felipe Calderon Presidency.
He left office in November 2012. Members of SEGOB also denounced a corruption ring involving former officials of the National Action Party (Partido Acción Nacional) and politicians when it was discovered that party officials had an interest in gaming operations, which had been granted a licence under special circumstances in 2012.
OUTLOOK
Interior Under Secretary, Luis Enrique Miranda, had announced plans for an imminent "clean up" of the Gaming and Raffles Board along with steps to change the gaming law sometime in 2013. This did not happen. Meanwhile, lawmakers have failed to enact any meaningful changes to its gaming laws.
Rumours of corruption have continued within the gambling board over cash for licences. However steps are being taken to address the issue. In June 2021, Mexico will tighten control over financial operations in casinos and gaming halls. SEGOB and the Financial Intelligence Unit (FIU) signed a collaboration agreement to prevent and combat possible acts of corruption linked to the gaming and betting sector.
The head of SEGOB, Olga Sánchez Cordero, stated that this collaboration agreement was vital to eradicate "money laundering, corruption, and national and transnational organised crime." But whether this will have any impact on the integrity of the gambling industry in Mexico remains to be seen.