By
Lewis
- 6 September 2021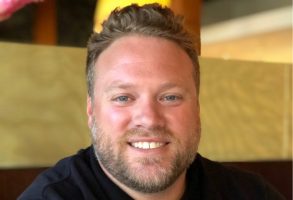 In July, Intelitics was granted a vendor permit by the Michigan Gaming Control Board allowing the platform provider to work with licensed online sportsbook and casino operators in the state. G3 caught up with CEO, Allan Stone, to discuss the platform provider's plans for the US market and why player strategy optimisation doesn't significantly differ between states.
What differentiates Intelitics' offering from other analytics platforms in the US?
What really sets us aside is our real-time reporting and cookie-less tracking, meaning that operators and traffic sources alike are getting the information they need in a very quick and reliable way. We also allow publishers and internal media buying teams to optimise campaigns at a granular level. This is achieved by the ability to pass up to five dynamic variables through our links.
Our partners can also place postbacks on any event to pull data into their platforms in real-time. This is especially efficient when traffic partners are buying on ad-platforms that rely on real- time conversion feedback for success.
Another area where we stand out from the crowd is cohorted and business intelligence reporting, which has been built directly into our platform. This allows our partners to make informed decisions quickly based on real-time campaign reporting. Partners can also track offline bonus codes for any online promotion they run.
How are partnerships with operators made? Who sounds out who?
It is a two-way street. We have operators who have seen or heard about what we do and approach us to learn more about how we can help them. We also seek out brands where we know our tech stack will help them increase efficiency and scale across their entire user acquisition strategy.
Integrating any type of tracking platform is a major undertaking and requires commitment from both ourselves and the partner we are working with. For this reason, we do not offer a trial period with our platform and services.
We give clients access to a fully functional demo environment where they can get comfortable with the platform. We also spend significant time scoping and planning of partnering with an operator to ensure our platform fits with their needs and so that they understand the value it provides.
How can iGaming challenger brands increase their market share?
Taking market share away from larger, more established brands is a significant challenge. To do this, operators must be creative in how they acquire new customers, but they must also do this in a way that is financially viable. Unlike their bigger rivals, they may not be able to scale by any means necessary.
New brands to market generally don't have the sizeable databases that some of the early market leaders have acquired through partnerships and mergers – so they must rely on a savvy paid media and publisher strategy for a strong launch.
Gaining the attention of publishers can also be difficult but by using a modern platform such as ours it is possible to engage with publishers that some of the biggest companies are failing to attract simply because they are using dated technologies that lack key features.
How does player strategy optimisation differ between states?
Right now, there isn't a great deal of difference between states but that is mostly due to how new the market is. I firmly believe that as we start to gather more accurate life-time value data by state it will be key for brands to understand the value, by channel and state, that traffic sources and their internal user acquisition efforts achieve.
They will then need to optimise this based on traffic type and individual state KPIs to ensure long-term success and profitability. Many states taxation regulations are different, which means some states are far more profitable than others, and operators need to be taking this into account as they look to drive profitable player acquisition.
When it comes to user acquisition strategy there are key factors to consider in each state – population, pro sports teams, demographics, etc. The brands that understand these factors and build their acquisition strategies around them will be the ones that gain the largest market share.
How complex is the handling and migration of data from one state to the next? What are the main technical and compliance challenges?
Our aim is to provide operators and traffic sources with as granular data as possible and in real-time. This requires operator platforms – whether proprietary or third-party – to work with us to ensure we are getting conversion events and revenue data in real-time.
As operators exhaust owned and acquired player databases, paid media and partnerships will become the most effective way of gaining market share. However, traditional traffic sources have been underserved in the US iGaming market especially when it comes to access to server-based real-time tracking and the ability to utilise UTM parameters to optimise spend and traffic quality.
This data has previously been used across other sectors such as retail, social gaming, and consumer finance but its potential in sports betting has been ignored somewhat due to the deficiencies that currently exist in the marketplace.
We know these traffic sources can drive exponential growth and it is our goal to provide them to operators via a platform that allows them to unlock the full potential on the table.
Long term, where do you see Intelitics, both in terms of market presence and as a competitor in the wider iGaming analytics space?
We will become the market leaders in terms of the capabilities and advancement of our product and also when it comes to the market share we hold in the US and in international tier one countries. This may seem like a bold prediction, but it is based on the confidence we have in the technology that we are building.
We also have more than 20 years' experience driving customer acquisition at scale across all verticals. Our technology has been developed to allow our partners to leverage this experience and to acquire the right players at the right price while helping traffic sources optimise spend to increase customer quality at scale.
Of course, we are not naïve and are well aware of the ambitious goals we have set for Intelitics, but we built this technology out of a need we had – to quickly and efficiently scale spend. This is a need that all operators in the industry have, and our platform will be pivotal in enabling them to do this.