By
Phil
- 9 July 2014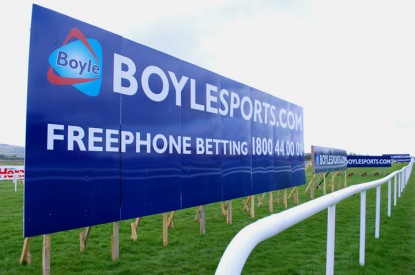 Tradologic, a binary option software provider, will deliver Boylesports the necessary technology to add binary betting to the services they offers.
Boylesports is Ireland's largest independent bookmaker and online betting company which offers a state of the art online sports betting, poker, casino and bingo gaming experience. The company has recently decided to add financial binary betting to their offering via widget integration. To do this Boylesports turned to Tradologic because of the innovative and stable software Tradologic can offer them.
Boylesports will use Tradologic's widgets integrated into their current website. Tradologic provides a wide selection of cutting-edge widgets ready to be implemented within the client website. One of the many advantages of these widgets is the simple integration process. Moreover, Tradologic possesses a vast knowledge of the binary option industry and will be glad to share binary insight that will help Boylesports succeed.
Tradologic's founder and CEO Ilan Tzorya commented on this new partnership: "It is a pleasure for us to partner with a company that is at the forefront of the gaming industry. Tradologic's technology will enable Boylesports to diversify their offering and expand to new markets. We believe in the success of this partnership that will further strengthen Tradologic's position as a leading software provider."
Boylesports' CEO John Boyle said: "We are pleased to complete our agreement with Tradologic. With the stable, innovative technology they offer us, we will be able to provide our players with products that absolutely meet their needs and deliver a unique gaming experience. Having this reliable technology will increase our customers' satisfaction and loyalty."