By
Phil
- 22 August 2017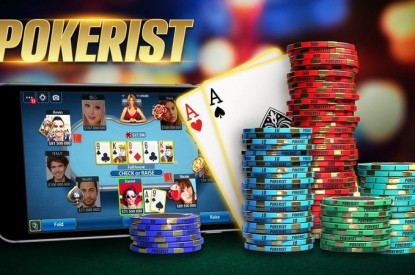 KamaGames Group has released the first of its titles on HTML5 through one of Europe's leading social media platform, VK.com.
To coincide with the launch VK.com's Direct Games gaming platform, KamaGames are pleased to confirm that they will be one of the first apps appearing on the new platform from day 1 with the brand new HTML5 version of the publisher and developer's flag ship title Pokerist.
VK.com is the largest social media network in Europe and is the most visited website in Russia ranking it higher than google, Instagram, YouTube and Facebook.
The network's messenger service is also hugely popular giving it more users than other well-known services including Skype, WhatsApp and Viber.
Due to the game being built completely from the ground up with social media and HTML5 platforms in mind, unlike many similar games released through social media and messenger platforms, Pokerist will launch with all of the main features enjoyed by players on mobile devices. This means the game will contain daily bonuses, quests, Sit N Go tournaments and multiple achievements to unlock. In app purchasing and monetisation is also possible with users being able to purchase chips and other in-game items via VK currency which can be easily purchased via the AppStore and Google play.
Daniel Kashti, Chief Marketing and Commercial Officer for KamaGames said: "We are pleased to be able to bring our flagship title Pokerist to yet another new platform and also to be working with one of the biggest social media channels in the world. Our development team have been working hard to give the VK.com's 410 million account holders the best possible gaming experience and have managed to deliver just that with a full version of the game."
"VK always selects the best in terms of quality, graphics and integration when it comes to social network projects, and we feel that working with one of the market leaders in the Social Casino landscape, KamaGames, represents just that commitment to quality," said VK.com's Head of Games, Maxim Babichev.