By
Phil
- 26 September 2019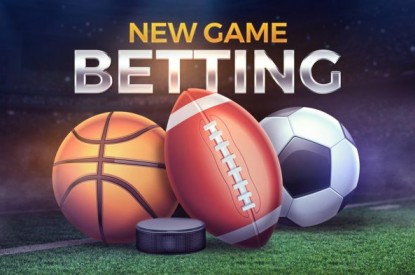 KamaGames, the largest European social casino operator, has launched an update to its flagship Pokerist app, which includes a first on the social casino landscape with the full launch of Social Sports Betting.
This allows players to wager the chips already in their Pokerist account, on real-life sporting events.
At launch, players will have several options when it comes to how they want to wager their chips through the availability of pre odds as well as live odds, along with other betting options that include accumulator bets and single bets.
The catalogue of sports and leagues available to players will now include more than a dozen sports along with major leagues such as the English Premier League, Spanish La Liga, Italian Serie A, Champions League, NFL, NHL, NBA, and MLB.
Andrey Kuznetsov, CEO of KamaGames, said: "This latest update introduces a host of new features that we're positive will drive strong engagement throughout the Pokerist community. We've returned to existing mechanics such as our Lottery section to see how we could improve the player experience, but as always, we know the importance of giving players new innovative, high-quality content to interact with. That's where our new Social Sports Betting feature comes in."
"We're constantly looking at new avenues for innovation in the social casino landscape and our Social Sports Betting feature is a prime example of that. We strongly contend that social sports betting will appeal to players in the same way our social casino games do, allowing them to enjoy the thrill of wagering on live events but without the stress or risk associated with real money betting."
In addition to the regular sports, KamaGames has also recognised the growing popularity of esports by including Counter Strike, Dota 2, StarCraft 2, Overwatch and League of Legends to the new social sports betting feature.
KamaGames soft-launched sports betting on a smaller scale previously this year, which has allowed the company to gather preliminary data and confirm the significant interest in the feature amongst players.
Mr. Kuznetsov added: "The inclusion of esports in our Social Sports Betting feature was very important to us. No one could have failed to notice the impact that the genre has had on gaming in recent years and there's significant overlap between those with an interest in traditional sports and esports. We think our players will be very excited by the addition and this is an area we hope to expand on in the future."
Another key feature is the Lottery scratch card section of the Pokerist app, which has also been revitalised as part of this latest update. Among the changes to this already popular feature is the addition of several interesting new mechanics including the ability to win a wider variety of prizes, a 'top winners' mechanic and the opportunity to increase the number of chips a player can potentially win.
Having seen such successful growth in slots revenue with a 69 per cent increase in H1 2019, KamaGames has added another all-new game to its extensive Slots portfolio. Themed around the world of Alice in Wonderland, this new game promises an immersive fantasy experience for the constantly growing number of avid Slots players.
Joining these new features is the brand new Pokerist app Casino Guide, geared towards new players and also players who, as of yet, have not discovered the full extent of Pokerist's collection of social casino games and want to discover all that the Pokerist app has to offer. The Casino Guide works as a map that guides players through various tasks and achievements which range from trying specific games to winning a game with a particular combination of cards. Upon completion of each task, players will receive valuable in-game items and move through the map unlocking new games and greater rewards.
Another of the key features of this latest Pokerist update, the referral program, will allow players to invite friends into the game via the app. As a reward, when a current Pokerist player refers a new player to the game, both will be rewarded with virtual chips. In addition to the initial referral bonus, the higher the engagement the new player has with the app, the higher the reward for the player who referred them. As players already have a high level of social interaction within the portfolio, KamaGames feels this new feature will be a strong foundation to drive socialization even further.
Mr. Kuznetsov explained: "We believe the Casino Guide will be a useful avenue to ensure our players engage with every exciting feature that Pokerist has to offer. Pokerist hosts a vast portfolio of unique titles and players that visit the Casino Guide may even discover a new favourite game that they never would have found otherwise."
"Features contained in this update, such as the subscription option and referral program, are very important to KamaGames for a number of reasons. With the subscription model, we wanted to focus on new ways to allow players to play the game as regularly as they would like. As Pokerist is primarily a social game, this included rewarding players with chips for bringing new players into the app's community and interacting with them."