By
Lewis
- 13 August 2020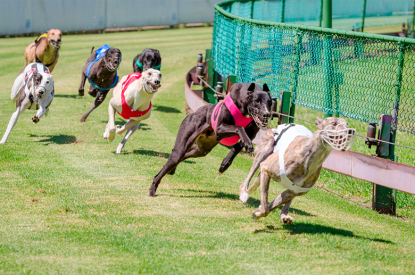 SIS has expanded its greyhound offering with the inclusion of every race from the Irish Greyhound Derby across both online and retail channels for the first time.
Live pictures and data of all six rounds of the competition will be made available through the supplier's services, including its 24/7 Live Betting Channels.
The 2020 Irish Greyhound Derby, which takes place at Shelbourne Park in Dublin from the 14th August to the 19th September, provides an opportunity for operators to broaden their offering with profitable short-form content.
Securing these rights for both online and retail strengthens SIS's portfolio of greyhound racing, which consists of premium UK and Irish meetings from tracks across the region.
Gordon Bissett, Greyhound Operations Manager at SIS, commented on the expansion: "The Irish Greyhound Derby is an important date in the sport's calendar, and we're thrilled that we'll now be streaming all six rounds of the event for retail outlets and online.
"Since live greyhound racing returned to the fold, engagement levels have been extremely strong with margins high. Our partners appreciated the quick turnaround in SIS offering a full schedule and the addition of all races from the 2020 Irish Greyhound Derby will be highly beneficial to them."
Mandy Lucas, Head of Wagering at the Irish Greyhound Board (IGB), added: "This deal is fantastic news for the Irish Greyhound Derby and will ensure that more bettors than ever before will have access to streams of this premier greyhound racing competition.
"SIS has a fabulous reputation for the way in which they deliver greyhound racing pictures to bookmakers, and we're delighted to be working with them again in this latest venture."