By
Phil
- 7 November 2013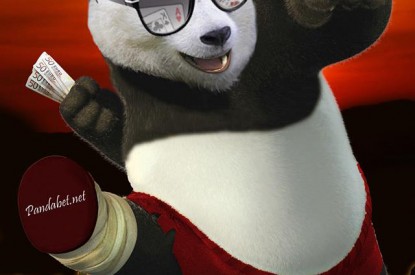 Having launched its online casino and sportsbook in January 2013, Isle of Man-based Pandabet is drawing players in with a brand-new concept to online gambling: a Player vs. Player experience where players can gamble against other Pandabet players.
Lucy Stopford, Director at Pandabet, said: "The Player vs. Player games are developed with the purpose to meet with the growing demand for social gaming. Bringing together well-known games with random generated outcomes in a peer-to-peer challenge is new to the industry."
Titles like Flip a Coin or Highest Card are designed and executed in an animated environment which increases the excitement towards the game's end result. In order to provide this excitement to players of any calibre, the games can be played from as little as €1.
At the end of each game, the options "Rebet" or "Change bet" stimulate the social interaction between the players. The platform allows users to manage a friend list and challenge friends or fellow players for games. Together with the chat applications, the Player vs. Player concept provides a complete social betting experience.
Also the platform provides excellent historical records for the player to review their bets, games and opponents.
There is no limit in creating more social RNG games with the developed architecture on which the Player vs. Player Platform runs.
Lucy Stopford added: "We experienced a growth in the social community during the third quarter, with promising sales as the Player vs. Player games garner increased attention and we're looking forward to developing and enhancing the concept to create new titles for 2014."
The Player vs. Player games are tested and certified by SQS laboratories against Isle of Man standards.