By
Phil
- 1 May 2014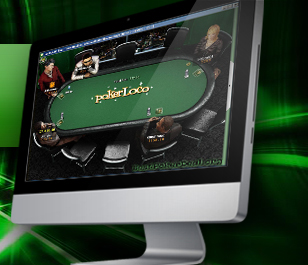 PokerLoco, a key player in the Latin American online gaming market is now live on the MPN, previously known as the Microgaming Poker Network.
Manuel Lopes, Head of Poker at PokerLoco, said: "We believe the MPN offers the very best online poker experience in the market and so joining the network was an easy decision to make. Our players will now benefit from larger tournaments, unique promotions and the player-friendly features that the MPN has become renowned for in recent years. We're now a part of a network that has a well-balanced poker ecosystem, where the casual player is king; that makes it the perfect fit for PokerLoco."
The MPN has made a conscious effort to develop its network for the recreational player. A flurry of new features, such as Blazing Cannon and Achievements, which launched on the network in 2013, have catered to this exact player type. The network is also firmly focused on the future, with the MPN's highly-flexible mobile software currently rolling out to over 20 brands.
"PokerLoco are joining the network at a very exciting time," said Alex Scott, Spokesperson for Poker at Microgaming. "Over the next few years we are going to make a series of exciting changes to the MPN, to change the game of Poker for the better. We are proud to have PokerLoco on board, helping to shape the future that we share."
Impressed with Microgaming's products and services, PokerLoco are soon to be integrating with the Quickfire platform to gain access to Microgaming's highly-sought-after casino content.