By
Phil
- 10 December 2018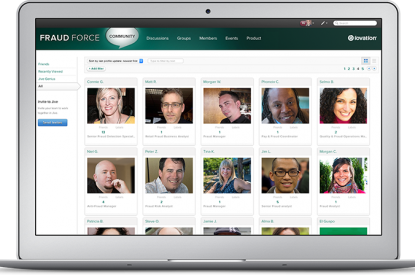 Playtech is now using Iovation's FraudForce software across its Playtech Open Platform.
FraudForce focuses on the device patterns and recognition, not the user, to detect fraudulent activity and identify hidden links between devices and suspicious accounts or identify manipulation. Using real-time data dynamics, FraudForce has built a data recognition centre capable of matching over five billion devices.
Shimon Akad, Chief Operating Officer, Playtech, said: "Everyone at Playtech is delighted to be working with iovation to bring FraudForce to our licensees.We are passionate about equipping our operators with world-class fraud prevention tools, and our partnership with iovation is a key part of our strategy to deliver this. FraudForce is a powerful weapon in the war on cybercrime in online gambling, with its integration into IMS providing a seamless boost to the arsenal of our licensees."
FraudForce uses the historical behaviour of a device, even across subscribers and industries, to detect any association with previous fraudulent activity and accounts or policy violations.
Ed Wu, VP of global partnerships at iovation, added: "We're excited that Playtech is joining forces with iovation to make the Internet a safer and less complicated place for its licensees. Our partnership strengthens the ability to spot risks and remediate fraud threats. It's a fantastic feeling to be able to work together to give users an extra level of confidence."