By
Lewis
- 17 August 2020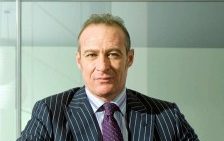 Quirino Mancini, partner and Global Head of Gaming and Gambling Practice at Tonucci & Partners, believes that the current Italian political climate means a judicial review is the best chance for a relaxation of the advertising ban.
"All businesses are progressively re-opening in Italy, including gambling arcades, bingo halls and betting shops. The return of Serie A football and the final rounds of the Italian Cup coincided with the D-Day for the Italian gaming sector.
It is still a bit too early to say when the sector will return to a full 'business-as-usual' mode as this is directly related to:
a) social distancing and new opening hours requirements the government (in accordance with the local authorities also involved in the process) will impose in the wake of the pandemic outbreak for purposes of preventing a second contagion wave, and;
b) how quickly and efficiently the operators will follow up in terms of duly complying with the new organisational, trading and safety regulations. This might prove quite a lengthy, costly and logistically challenging exercise.
It has been calculated that since the lockdown began in Italy at the end of February the state coffers have been losing in the region of €750m per month in gaming tax revenues, which speaks volumes in terms of how dramatically the business has shrunk.
Some 385,000 jobs have also been lost so far. In terms of the future, the outlook is full of doom and gloom. Despite the pandemic emergency, the Italian gaming sector was already in a big crisis prior to that, due to ill-judged and very biased regulatory restrictions pushed by the government at the input of the populist Five Star Movement.
In this regard, the blanket gaming advertising ban enacted in July 2018 was a defining moment as it marked the end of any traditional forms of marketing hitherto largely exploited by the gaming operators, including sports sponsorships and stadium advertising, much to the benefit of football clubs and media too.
Basically, with one single bullet the government heavily hit three targets, namely gaming, sports and media, plunging them into an ongoing multi-industrial crisis. Failing a relaxation of the advertising ban that is highly unlikely in the foreseeable future, given the current political climate, one can only hope that sooner rather than later the regulatory restrictions in question will be challenged in court by one or more operators and thus judicially reviewed and possibly ruled out under multiple relevant and indeed grounded issues of Italian substantive and constitutional law too.
This process though will take time as the Italian justice system is extremely slow and on top of that the gaming operators, whether individually and/or as a whole, so far have shown no actual ability and appetite to take on the Italian government on the advertising ban for a host of good reasons spanning from 'political correctness' to lack of common, coordinated and scoped lobbying skills.
All in all, the future of Italian gaming is far from rosy and that's a real shame bearing in mind that we are talking about the largest European market with plenty of potential business still untapped."
Quirino Mancini is a partner and Global Head of Gaming and Gambling Practice at Tonucci & Partners, a law firm with offices in Italy, Romania, Albania and Serbia. Tonucci offers legal services for start up businesses and beyond in all markets and all sectors from online gambling to land-based gambling.