By
Phil
- 24 January 2022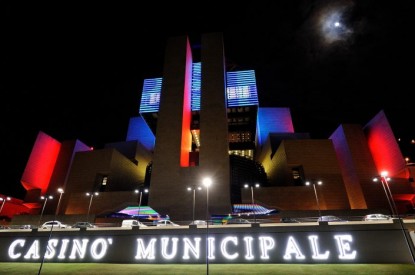 The Campione d'Italia Casino will reopen on Wednesday January 26, having been closed for 1,279 days.
Marco Ambrosini, CEO of the Casinò di Campione, said: "On Wednesday January 26 at noon the Casino di Campione will reopen. It opens with an 'All in one Touch' formula that allows you to enter the gaming rooms, play, participate in the numerous promotions on offer and all the new technology with a simple quick touch. By simply registering at the first entrance, players will be able to access forever and with a simple touch, all the services of the casino without queues or waiting."
The area that houses the latest generation slot machines has also been renovated, while all the spaces inside the casino have been reimagined to ensure, together with the right spacing and safety from the point of view of the pandemic.
Mr. Ambrosini added:"The large spaces of the Casinò di Campione, unique in their kind, are among the few casinos able to maintain distances between guests that the pandemic has unfortunately forced upon us. Customers can play and have fun whilst remaining safe without the charm of the game rooms being in any way disturbed. The real goal at Campione d'Italia is to offer entertainment across the board and to propose large events, art exhibitions, luxury commercial spaces. Dedicated areas previously reserved for casino activities will be handed over to new activities and new proposals that are emerging. We are still an Italian Champion, loved over the years by thousands of visitors, but the atmosphere is now different. Winter has passed, the air is the crisp air of a new spring. The casino should have reopened already on New Year's Eve, with a big party postponed due to Covid, but this really looks like the right time."