By
Phil
- 27 April 2021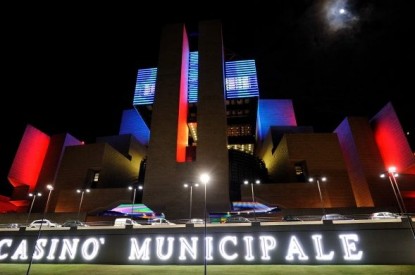 The management company of the Casino di Campione d'Italia have presented a plan to reopen the casino in the Italian exclave of Campione in September this year.
It is hoping to agree new terms with the Court of Como to introduce an old composition plan that dates back to 2018. It would have to pay off its debts of € 130m by the end of 2027. It would relaunch with 170 employees and employ 270 people by 2026, compared to the 500 it employed in 2018 before it was declared bankrupt.
The casino would also have to make savings on other fixed costs, such as restaurants and catering with external suppliers being signed up on a fixed budget to avoid unexpected costs.
Taxation levels would also initially be significantly lower than in the past.
After various problems, including the strength of the franc on the euro, the struggling casino closed its doors on July 27 2018. Since then there have been constant protests and silent marches through the streets of a country that without its main source of livelihood risks collapse, but they have all been in vain. The latest development is the most positive news to come out of the casino in all that time.
The sole director of the casino's management company Marco Ambrosini said: "The agreements from former employees of the casino to the company's proposal regarding the desired hires in the event of approval of the composition plan by the Court of Como are in progress. I ask you to evaluate these proposals with great attention, they seem balanced and favourable to workers, they offer identified and certain sums that in the event of bankruptcy would become very random and insufficient. Any bankruptcy would lead to very limited returns, even for the privileged creditors to which the category of former employees belongs. We are all in the same boat and should reach the same goal."
Vincenzo Falanga, General Secretary of the Uil Public Service of the Lario, commented: "Finally hearing about the reopening of the casino is certainly something positive. Unfortunately, the proposals coincide with a time when all casinos and gambling halls are closed due to the pandemic. Certainly the union will try to do its part, as always, alongside the people. There are still many who have not managed to relocate in these almost three years of closure of the casino."
The plan will be discussed in a hearing scheduled for May 3, when the pan could be approved, although creditors will give it the final go-ahead.