By
Lewis
- 21 May 2014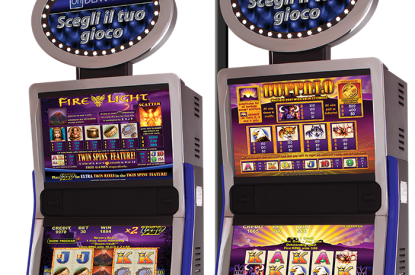 The world's longest established gaming house, Casinò di Venezia is to become the first venue in Europe to offer its players a multitude of Aristocrat games through the thick client-based downloadable solution, Aristocrat On Demand.
The initial installation, due to go live in early June, will comprise 20 gaming machines each capable of hosting any of over 60 current library games, with more titles scheduled to be added to the roster over the coming weeks and months.
Casinò di Venezia Gaming Director, Mr. Stefano Silvestri explained how the selection was made based both on historic game performance and system flexibility: "Our regular players have a great affinity for Aristocrat games with some of our best performing slots including some of the older classics, the more recent Wonder 4™ Multi-Play series and right now the latest E*Series™ entertainment games. To be able to add more playing positions of these popular games at peak times with just the press of a few buttons is a win-win scenario," he said.
Mr. Silvestri continued, "It also brings us the opportunity to call up specifically themed games for events and promotions throughout the calendar, all carried out quickly and remotely to save time and to maximise the experience for our players. The thick client aspect is also important for minimising machine downtime, with game play able to continue even in the case of network interruptions."
Aristocrat Sales & Marketing Director – Europe, Donal Maguire added, "Italian market leader, Casinò di Venezia has always been attentive in reviewing the latest solutions in the market to better satisfy their customers. It now becomes the first casino in Europe to install Aristocrat On Demand, with its ever expanding game library incorporating a broad cross-section of games from old favourites to the very latest titles, around a third of which are not even available in the regular European catalogue – adding even greater exclusivity. All genres are covered, including low- mid- and high-line games, Reel Power, Xtra Reel Power, More Power, Power Pay, Mega Pay, bonusing games, E*Series, Multi-Play and Legends."
"We are delighted that the world's oldest casino, established in 1638, has shown such a pioneering vision to spearhead this new technology and we look forward to working closely with Casinò di Venezia to maximise its full potential," concluded Mr. Maguire.