By
Phil
- 7 March 2018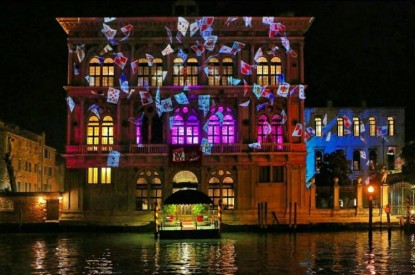 Despite suffering from fewer visitors, Casino di Venezia has started the New Year in fine fashion with GGR up 7.95 per cent in the first two months to €16.7m.
February saw the casino's revenues up by 18.15 per cent compared to last year's corresponding month reaching €7.9m.
The casino's slots were up12.2 per cent, generating €4.1m whilst French roulette generated a further €1m. Other table games, such as chemin de fer and blackjack, saw slight declines. Visitation for the month came in at 56,256, ten per cent down.
Land-based casino revenues didn't fare so well elsewhere with St Vincent falling 4.3 per cent to €4.1m with footfall down 14.7 per cent. Casino de la Valle saw revenues fall by 4.52 per cent while San Remo was down 11.4 per cent.February was also a bad month for Campioni d'Italiana with revenues falling 13.8 per cent.
These revenues were in stark contrast to Italy's online sector where sports betting saw double-digit increases whilst the online casino vertical set a new record.
Online sports betting was up 27.5 per cent to €60.8m in January with Bet365's Italian site leading the way with revenue of €10.1m, followed by SKS365 Group's Planetwin365 with €8.5m.
Online casinos generated record revenues of €59.7m, representing a huge 30.4 per cent increase with Lottomatica accounting for the biggest share of the market at 9.03 per cent followed by PokerStars at 9.01 per cent.