By
Lewis
- 22 June 2021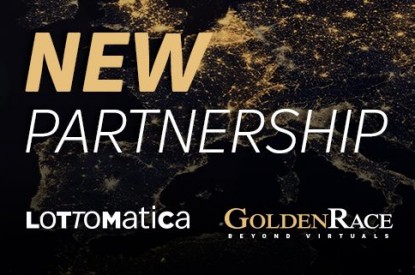 GoldenRace has extended its partnership with Lottomatica to provide its virtual betting offer to the entire Better network.
Recently acquired by Lottomatica, the Better network covers approximately 1.300 points of sale among dedicated shops and corners within bars and tobacconists.
Extended until 2023, the partnership ensures the development and delivery of new enriched contents to the already covered Goldbet and Intralot networks, plus the new Better network.
Martin Watcher, CEO and Founder of GoldenRace, commented: "This new agreement with Lottomatica testifies the long and positive partnership we have built over the years for the historical brands of the Group.
"Our gaming platform will allow Lottomatica, through all its brands, to create and schedule the best mix of football and racing events, quickly and effectively. We are confident that the players will be more than happy with this new opportunity of playing."
Alessandro Fiumara, CEO Lottomatica Betting, added: "We are very happy to expand our partnership with GoldenRace and to extend it until 2023.
"This will allow us to further strengthen our leadership positioning in the entertainment industry in Italy, creating the best offer of virtual games for our consumers, covering all our brands: Goldbet, Intralot and Better."